Parent Involvement = Student Success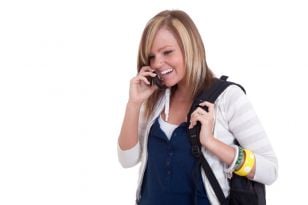 The 2007-08 school year will be an exciting one for CMS. The district will shift to learning communities as part of our decentralization, and we will begin to put into place some new programs designed to boost student achievement.
All of these programs are important ones, and we think they'll help students learn. But our biggest asset in helping CMS raise student achievement is you — the parents of our students.
Why do I say that? Because parental involvement can improve student achievement. Thirty years of top-flight research at universities such as Yale, within nonprofit groups devoted to promoting education, and at governmental agencies has shown unequivocally that parental involvement is essential if a child is to be successfully educated.
Even more remarkable is this: Parental involvement works in every kind of family. Whether you're comfortably middle-class, affluent or struggling to make ends meet, you can help your child become a better student. All of the research makes clear that an involved parent — one who helps with homework, attends parent-teacher meetings and takes an interest in the school — can offset almost any barrier to learning.
Parental involvement also improves the academic performance of every child. Whether your child is a high flier or a middle-of-the-road scholar, he or she will do better in school if you are involved.
Consider this: Parental involvement in schools was written into the No Child Left Behind legislation. The U.S. Department of Education says, "No Child Left Behind supports parent involvement because research overwhelmingly demonstrates the positive effect that parent involvement has on their children's academic achievement."
Let me be clear: We don't expect you to do the school's job. We at CMS are responsible for making sure that learning happens in every classroom — that teachers are knowledgeable and effective and that schools are orderly and safe. As educators, all of us at CMS are working to provide the best education in every classroom and we'll continue to do that.
But there is a reciprocal accountability at work here, too. There are things that parents can do better than a teacher, a school principal or a superintendent, can.
Instilling values — including the value of education — is really a parental job. Our schools can — and do — reinforce the message, but parents are much better at instilling values in their children than schools are. And a child whose family places a high value on education is more likely to come to the classroom ready, willing and able to learn.
I have a simple test to measure parental involvement in children's education. Can you answer these five questions? What is the name of your child's teacher(s)? What is the name of your child's principal? What was your child's homework in math, reading and English last night? What book was your child reading for fun last night? What book did your child see you reading for fun last night?
That's a start. But there are many other things I urge you, as parents, to do to help us educate your child. Here are two: Join your school's parent-teacher organization and take your child to the local library every week so that reading becomes second nature. Reading is the key to successful education. A child who isn't reading well by the end of 3rd grade is likely to struggle through everything that follows — not just school but life, too!
Please get involved in your child's school — joining the parent-teacher group, participating in school activities and sending your child to school each day rested and ready to learn.
What happens in the classroom is the most important thing that CMS does. Education is our core business and every reform and restructuring that we're making this year is directed toward improving student achievement.
We want our students to be prepared to compete in the global workforce. We're doing a good job now: The class of 2007 earned more than $56.3 million in scholarships, with 2,444 of 6,587 graduates awarded money for college. Among the schools accepting our graduates this year are Yale, Wharton, Cal Tech, West Point, the Naval Academy, Tufts and the University of North Carolina at Chapel Hill.
But we want to do even more so our students can achieve at even higher levels. So all of us — students, parents, teachers and administrators — must work together to help each child learn. I look forward to working with all of you to raise student achievement at CMS during the 2007-08 school year!