One of the World's Most Effective Parenting Programs Comes to Charlotte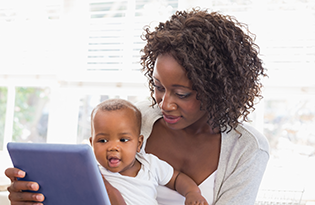 A new parenting program in North Carolina is challenging the common misconception that parenting support is only beneficial for at-risk families.
"Having Triple P in the community sends the universal message of positive parenting," says Cathy Henderson, Triple P coordinator in Charlotte. "Triple P has a level for every parent."
A family dealing with a child who refuses to pick up his toys could benefit from the program's selected seminars, a light intervention that gives parents the basics of positive parenting. Topics range from "Raising the Confident, Competent Child" to "Raising Responsible Teenagers."
If bedtime is a nightmare or a child refuses to do anything asked of her, parents can utilize Primary Care, a short series of one-on-one consultations with a trained provider that deal with a specific behavioral problem. If the child constantly misbehaves, Group Triple P gives parents an opportunity to meet with other parents in similar situations.
Triple P was originally developed by a professor in Australia and was officially named and launched in 1992. Since then, the evidence-based program has been brought to more than 24 countries worldwide. Last year, a grant from the North Carolina Department of Public Health provided Triple P training for numerous community partners and nonprofit agencies in the state.
Charlotte was one of the first eight counties to get on board, with other counties following closely behind. The program is now available at childcare facilities, preschools, various churches, and mental and medical health providers, among other organizations, in 34 counties.
The website offers parenting news, hot topics and tips, as well as information about the program and where to find providers. triplep-parenting.net