One Flight Too Many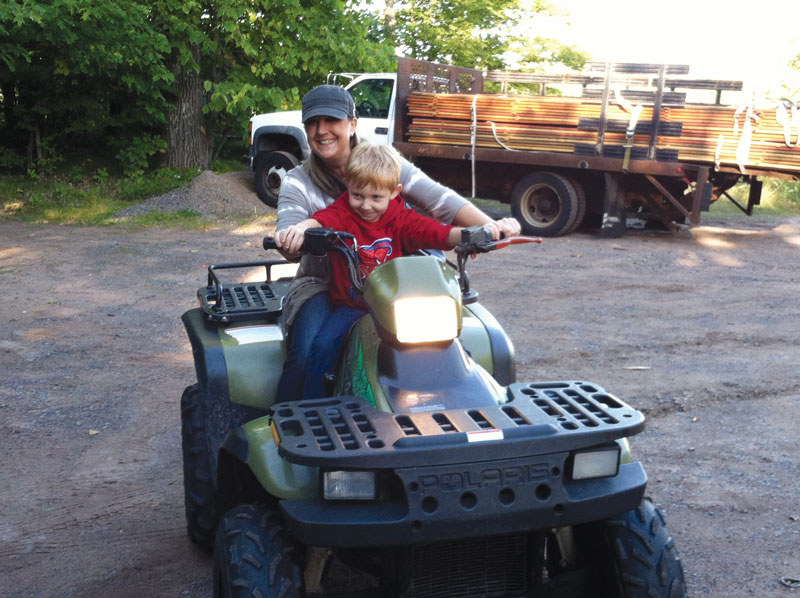 The holiday season is here, which means plenty of families with young kids are traveling on airplanes to visit relatives in other parts of the country. Smart parents don't fly with kids until they are 12, like my parents did, but my wife and I are not as smart. There are many life events and celebrations that require young families to fly, but our first flight with our sons honestly is among the most stressful hours as a dad that I can remember.
When our oldest son Tyler was 5, and Chase was 2-and-a-half, we flew to Wisconsin to see relatives. It was the return flights home that made my beautiful bride and I realize that if we couldn't handle flying with our boys, there was a good chance we'd kill each other if we ever competed for a million dollars on "The Amazing Race."
Our thrifty nature (thanks Dave Ramsey) meant that we took three separate flights to get from central Wisconsin back to Charlotte. Looking back, saving a couple hundred bucks probably wasn't worth it. Add to the insanity that we had to drive two-and-a-half hours before we ever stepped foot on a plane. We hit the road at 9 a.m. The drive was filled with potty breaks and one stop to clean cottage-cheese type vomit off of Chase, his car seat, his blanket and his toy computer after he got car sick from slamming his milk like a frat boy at a kegger.
Our spirits already partially broken, we got ready to board our first flight. I can imagine how stupid I looked trying to lug carry-ons, car seats and the kids while continually dropping something until we finally boarded. Having read all the recommendations, we chose to bring our kids car seats onto the plane and use them on the flight. The flight attendant on our plane had a short fuse as I fumbled around in an attempt to hurriedly attach the car seats. Was my install safe? The same flight attendant, who was very worried about my lap belt, couldn't care or offer any assistance in getting the seats properly installed.
Our first flight arrived a little late to Detroit. This meant we had just enough time to go to the bathroom, grab some fast food, scarf it down and get on our second flight to Atlanta. At this point the kids were already exhausted, but couldn't sleep. Tyler is stuck with sinuses like mine, which means the change in pressure makes flying as painful as listening to everyone shouting over each other on "The View."
Once on the ground in Atlanta, we learned that our final flight was on time giving us a small window to get dinner before we board. Tyler wanted pizza, so I ran over to the only pizza place in the concourse where I ordered a couple of individual cheese pizzas. Come to find out, it was "fancy pizza" not what the kids were used to eating. Instead of marinara sauce this cheese pizza was more of a margherita style with large tomatoes, which meant it was completely inedible to my 5-year-old.
With little time left we bought some junky snacks and got on our third flight of the night. The boys didn't fall asleep until we were back in our car driving home from Charlotte Douglas International Airport around 10:45 p.m. You want a real "Amazing Race," try taking three flights over 10-plus hours with two toddlers. That's worth a million dollar prize.