On Track for the Future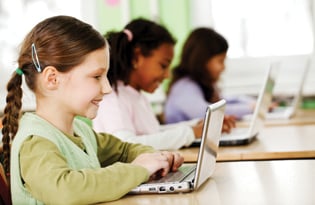 Is your child on the right track to being competitive in a 21st century workforce, where the fastest growing and highest paying fields are science, technology, engineering and mathematics, better known as STEM?
Chances are the answer is no.
STEM is the new buzzword as it becomes more and more evident that students are not being adequately prepared or guided into jobs of the future, says David Pugalee, director of UNC Charlotte's Center for STEM Education.
He says the dismal performance of U.S. students in recent international assessments of STEM subjects was a wake-up call for many people.
While schools are working to incorporate more STEM education in their curricula, corporations, such as Duke Energy and Piedmont Natural Gas that would benefit from a future STEM-savvy workforce, are rallying to support the push.
Since 2004, Duke Energy's Community College Grant Program for North Carolina has given more than $14 million to promote STEM education at the community college level, and more recently for the Mobile Launch Pad for Critical Careers. The Launch Pad is a mobile laboratory that travels in the Duke Energy service area to give visitors an interactive look at various STEM-related careers, such as advanced manufacturing, aerospace, health care, green energy and technology, and life sciences.
"We recognized the need to get more people in the pipeline for these types of jobs … that we need to reach out to kids in a compelling way to get them interested," says Paige Sheehan, spokesperson for Duke Energy.
Likewise, the Piedmont Natural Gas Foundation has funded STEM education efforts in the communities it serves. In 2006, it supported a program that allows students to be apprentices or to be paired with volunteers in STEM-related areas of expertise.
More recently, the foundation helped Beverly Woods Elementary School convert a mobile unit into a science lab, which has become a model for other schools that want a science lab.
"Part of the plan in developing the science lab was to research and implement best practices for effectively teaching science to girls … and narrowing the achievement gap between white and African-American students in science," says David Trusty, spokesperson for Piedmont Natural Gas.
Marni Cartiff, math/science facilitator at Beverly Woods Elementary, said in addition to the science lab, STEM education is being integrated throughout the day in reading, writing, math and integrated studies, and is being enhanced with "Engineering is Elementary" kits that the school purchased.
So what can parents do to make sure their kids are prepared for the 21st century economy?
Cartiff says parents can encourage their children to participate in summer and after-school STEM programs.
Beverly Woods Elementary, for example, has an after-school Lego robotics club through the South Park Engineering and Robotics Club. While the club was initially made up of mostly boys, when it introduced a "She-Legos" group, it was a hit, with more than 50 girls enrolling. The N.C. Cooperative Extension Service's 4-H program is another good place for kids to enhance their STEM education.
It's crucial for parents to promote and be supportive of STEM education. Parents should ask school leaders specific questions they might have about STEM education in their children's schools.
"Parents need to be aware that things have changed and that students need to know more about STEM in order to … have marketable skills – 21st century skills," says Pugalee.
STEM Education Resources
Center for STEM Education
What: STEM-related programs for teachers and students, with the goal being to improve STEM education, and to improve student interest and skills at the pre-college level. The center also offers Summer Ventures in Science and Mathematics as well as competitions that require STEM skills.
Where: UNC Charlotte, 9201 University City Blvd.
When: Varies by program.
Ages: Middle and high school students and teachers.
Cost: Varies by program. Scholarships and discounts available depending on the program's line of funding.
Information: 704-687-8816; http://education.uncc.edu/cstem.
Duke Energy's EnergyExplorium
What: A self-directed learning environment with exhibits that offer creative and fun lessons in a variety of topics, including the environment, weather, electricity and the nuclear energy process.
Where: McGuire Nuclear Station, 13339 Hagers Ferry Road, Huntersville.
When: Monday through Friday, 9 a.m. to 5 p.m.; Saturday, noon to 5 p.m.
Ages: All ages.
Cost: Free.
Information: 800-777-0003 or 980-875-5600.
South Park Engineering and Robotics Club
What: An after-school enrichment program focusing on science, technology, engineering and math using materials from Lego Education.
Where: Beverly Woods Elementary. (Cotswold Elementary, Carmel Middle, Quail Hollow Middle and Randolph Middle are also starting their own programs).
When: Tuesdays after school, with session in fall, winter and spring.
Ages: First and second graders; third graders; and fourth through eighth graders.
Cost: $50 to $85 (need-based scholarships are available).
Information: www.sperc.org.
Gauging the Importance of STEM
One look at figures pertaining to careers in science, technology, engineering and mathematics, and the importance of STEM education becomes clear:
• Over the past 10 years, growth in STEM jobs was three times as fast as growth in non-STEM jobs.
• In 2010, there were 7.6 million STEM workers in the United States, representing about 1 in 18 workers.
• STEM occupations are projected to grow by 17 percent from 2008 to 2018, compared to 9.8 percent growth for non-STEM occupations.
• STEM workers earn 26 percent more than their non-STEM counterparts.
The U.S. Department of Commerce's Economics and Statistics Administration, which released those figures, goes on to say: "Science, technology, engineering and mathematics workers play a key role in the sustained growth and stability of the U.S. economy, and are a critical component to helping the U.S. win the future."
Mark Wallace is a freelance writer, editor and graphic designer who lives in Indian Trail with his wife and teenage son.?