On the Sidelines: Signs of Sports Burnout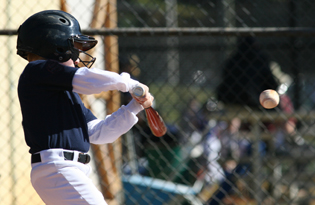 Today, children begin specializing in sports and training year-round at a very young age, increasing the intensity of play, the stress placed on the body and the pressure to win that they might feel. Many parents of student athletes have difficulty deciding where to draw the line: Do I push? Do I encourage them to take a break? Or do I allow them to walk away from the sport?
Whether or not athletes experience burnout depends on a number of factors, including the importance they place on the sport, as well as their performance in the sport, the amount of support they feel they have, the amount of independence they feel they have in the situation, and the rewards they believe they receive from playing.
If you are wondering if your athlete may be dealing with burnout, there are some telltale signs that can present themselves on and off the playing field, including emotional isolation, difficulty concentrating, lack of enjoyment of the sport, a decrease in self-esteem, mood changes, increased anxiety, loss of desire to play, low motivation to rehabilitate from an injury, and difficulty sleeping. Just as parents can learn to recognize some of the symptoms of burnout, they also can help their athletes deal with and overcome it in several ways:
• Work to emphasize process, placing less emphasis on outcome.
• Communicate and provide support.
• Encourage balance, in and out of sports, as a means of allowing other aspects of their identities to develop.
• Know when to draw the line and become less involved.
While there are many known benefits to participating in sports, there also can be a dangerous side. Knowing the indicators of burnout and methods of helping young athletes manage it allows you to be a better parent to your student athlete.
Nyaka NiiLampti, Ph.D. is an assistant professor of psychology at Queens University of Charlotte, and co-director of Mind Over Body, a sport performance program at Southeast Psych.