"On the Road Again…"
Pack these books to avoid hearing, "Are we there yet?"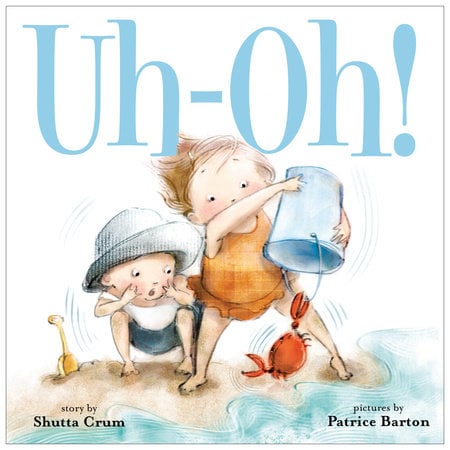 Do you have a fun family vacation happening soon? With school out of session, summer is prime time to hit the road. Don't forget the books though! Books are great to have on hand to help prevent those inevitable cries of, "Are we there yet?" Here are some books to get your kids in the vacation spirit:
Uh-Oh! by Shutta Crum (2015) is an adorable story that is perfect for toddlers. Two young children play on the beach, and the experience is told entirely through the phrase, "uh-oh!" Your little ones will enjoy all the antics these two get into!
Another fun book about the beach is Duck's Vacation by Gilad Soffer (2015). This interactive story allows your child to disrupt the duck's relaxing vacation simply by turning the pages. Pirates even make an appearance in this entertaining book. Your preschooler will definitely get a kick out of this one!
Staying closer to home? Give Yes, Let's by Galen Goodwin Longstreth (2013) a try. It is a story about a family that drives down to the river for the day for some good ol' family fun. It will surely get your preschooler in the mood to explore the outdoors.
For your school aged children, check out Queen Victoria's Bathing Machine by Gloria Whelan (2014). All Queen Victoria wants is to go for a swim in the ocean, but how can she get there without showing any (gasp!) ankle? Based on a true story, this is a book about how a "bathing machine" is created to get Queen Victoria safely to the ocean- in respectable fashion, of course.
We have all these books and many more at the Charlotte Mecklenburg Library! Be sure to add the time you read on vacation to your Summer Reading account as well. Not signed up yet? It isn't too late! For details about the program and to sign up, visit cmlibrary.org/summerread.