Office Etiquette Pet Peeves
Top 5 office etiquette pet peeves. Are you doing any of these and making your co-workers mad?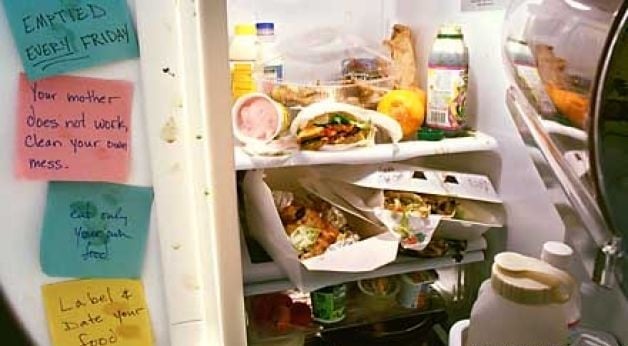 If you work in an office environment, you probably know that working closely with colleagues can be a productive, rewarding experience. You also know that their quirks, bad habits, and thoughtlessness can slowly drive you insane.
​I remember one corporate job I had where a group of young women would congregated behind my glorified cubical and loudly chat, seemingly for hours, every day about their boyfriends, date nights, and wild bar adventures, making it impossible to get any work done until they left. I also remember feeling like I was the only one to make a new pot of coffee, add paper to the printer, and tidy up the conference room after meetings.
​We all have our office etiquette pet peeves, but below is a list of the most popular according to a national survey by Linked-In.
​1. ANNOYING EMAIL ETIQUETTE – Remember to…
Respond to emails within 24 hours if possible. Even if you don't have the answer, at least let the person know you received it.
Avoid writing long emails especially if you could call or talk to them in person.
Not "reply all" unless everyone needs to have the email.
Change the subject line as the content of the email changes.
Write proper emails with correct spelling and punctuation. This is an electronic letter not a text.
​2. EXCESSIVE CHATTING AND OVER SHARING INFORMATION – Remember to…
Be considerate of others' time and ask if they have time to chat when popping into their office or calling them on the phone.
Not over share information about yourself or get too personal with your questions. Discussing ailments, medical procedures, troubled marriages, and lousy exes should be done outside the office with close friends.
3. BEING A KITCHEN SLOB – Remember to…
Clean up your dirty dishes in the sink and tidy up in the kitchen when you're done eating.
Avoid cooking something in the office that has an overpowering aroma.
Avoid taking someone else's food or drinks out of the office refrigerator! This is almost punishable by law.
4. BAD MEETING ETIQUETTE – Remember to…
Show up to the meeting on-time. The office pet peeve that bothered managers most was showing up late for meetings.
End the meeting on-time. Associates said they found most annoying meetings that started late and went way too long.
Avoid being on your electronic devices unless that is the culture in your office. If you take electronic notes, tell others that's what you're doing not writing your grocery shopping list.
Give your full attention to the people in the meeting.
​5. TALKING LOUDLY ON CELL PHONE – Remember to…
Avoid talking loudly on your cell phone when in common areas, or even in your cubical or office if others can hear you.
Avoid talking on the phone when you're with other people. Like when you're in the kitchen area, walking to lunch with co-workers, etc. Either take the call and move away from the group or don't answer the phone because it doesn't show respect to the people you're with.
To watch my Fox news segment on Office Etiquette Pet Peeves, click HERE.
For more etiquette information, please go to my website HERE.
Aimee is the CEO of Finesse Worldwide, and an etiquette expert with almost 20 years' experience teaching etiquette to adults and children throughout North America, Europe and Asia. Aimee has appeared on NBC's The Today Show, and she regularly shares her etiquette advice on Charlotte Today, Fox News, and WBTV, on radio programs such as NPR, and in newspapers and national magazines such as Good Housekeeping and Woman's Health. Ms. Symington is also the creator of the award-winning, nationally acclaimed products on manners for children called "Blunders®" and "Manner Mats®" For more etiquette tips for adults and children, please visit her website at FinesseWorldwide.com. Connect on Facebook.