Off to Kindergarten? Not so Fast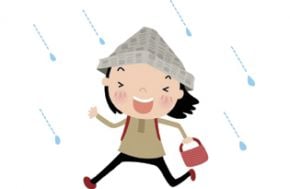 In the winter of last year, my wife and I were confident our oldest son Tyler would move from WEE School at Carmel Baptist Church to public school kindergarten the following fall. He was old enough (late July birthday), had mastered his letter and numbers, loved books and used and understood vocabulary that was more in line with an 8-year-old.
My wife Kristen, who is a Charlotte Mecklenburg School teacher, and I agreed that intellectually he was ready even though we joked that every parent thinks their kid is a genius and we were no different. Other parents at preschool told us they thought Tyler was more ready than their kid who was going to start kindergarten.
When we hit parent/teacher conference time we already had a good idea of his strengths and weaknesses in the classroom. For example, Tyler's scissor skills weren't the greatest. I had the same problem with them at that age. I still can't follow a straight line, which is why I'm strictly a gift bag guy, no wrapping. Our suspicions were confirmed as the teachers went down a thorough checklist; academically Tyler was ready to handle kindergarten.
As the teachers approached the social and emotional skills on the list, we missed the mark a bit more. Tyler needed work in controlling his emotions (positive and negative), flexibility and decision-making among others. Tyler defaulted to entertainer or class clown when he needed more attention. I have no idea where that trait would have been passed down. It's not like every one of my elementary school report cards said "visits too much," "puts on a show," and my favorite, "flirts frequently." There is the argument that I acted that way due to boredom from being the oldest in my class and not challenged enough in a classroom. My guess is I would have done most of it anyway. I've always enjoyed being on stage. And flirting.
The overall recommendation of our preschool teachers was to have Tyler spend a year in transitional kindergarten – or TK – before starting kindergarten. This is much more common with boys than girls. Between talking to other parents, being in the classroom and good-old fashioned intuition, we knew we needed to trust his teachers. They've spent 20 hours per week with him in a classroom environment, which is very different from our home. My wife and I have never heard from anyone who regretted placing his or her child in TK, but we've heard regrets from many who wish they had. Putting Tyler in public school kindergarten as soon as possible would've been cheaper but it likely wouldn't have been better.
Fast forward to a little more than a year later. Tyler is still the bright, emotional and witty kid he was last year but he has better control and is more mature. His TK teachers have told us which strategies work to get the most from him and aide him in the classroom. Those tools and strategies will be helpful to his kindergarten teacher.
We're more confident than ever that we've made the right decision. When it comes to deciding whether TK or kindergarten is best, trust your child's teachers. You must also be realistic. Transitional kindergarten doesn't guarantee a perfect kindergartener, but sets them up for success. I know I won't be surprised when I see the comment "visits too much" on a report card.
WCCB News Rising Co-Host Derek James balances a full-time job in the glamorous world of television news (including a 2 am wake up and stale coffee) along with managing chaos every afternoon for 5-year-old Tyler and 3-year-old Chase. See more from Derek on Facebook, Twitter and on Vine (derekjamestv).