Not So Scary Stories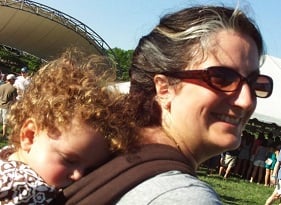 As the nights grow chilly and the leaves start to swirl in the streets, pumpkins appear on porches and children plan costumes and fun for Halloween night.  This week, we feature a couple of beautifully illustrated and entertaining picture books for our younger friends, and a collection of short stories that will send a chill up the spines of older children.
Counting books are always fun, and what could be more enjoyable as we prepare for Halloween than counting down Ten Orange Pumpkins with a cast of creepy characters?  A scarecrow borrows a pumpkin for its head, a ghost whips up a pumpkin pie, pirates steal pumpkin booty, and more as a black cat watches the pumpkins dwindle from ten to one. Author/illustrator Stephen Stark's black silhouette illustrations put the emphasis on the bright orange pumpkins, and the rhyming text invites children to count along.
Targeting an audience a little beyond counting pumpkins, The Spooky Box by Mark Gonyea is another engaging picture book with a simple, graphic look all in orange and black. A mysterious box appears on your doorstep.  It is a Spooky Box!  What could be inside?  Could it be spiders? Bones? A Candy-Seeking Robot with laser eyes and a kung-fu claw? The possibilities are endless. Children will have fun guessing and making up their own endings to this interactive story.
Older children who want to be just a little bit scared and more than a little creeped out  will enjoy The Cabinet of Curiosities: 36 Tales Brief and Sinister by Stefan Bachmann, Katherine Catmull, Claire Legrand, and Emma Trevayne, with eerie pen-and-ink illustrations by Alexander Jansson.  With tales of bad children who get what's coming to them (or not), a boy swallowed by a whale, and vacations gone horribly and delightfully wrong, this collection is just thrilling enough to keep the pages turning and the reader likely to need a nightlight at bedtime.
October is the perfect time to cozy up with some warm cider and a good book.  Find these selections and much more at any branch of the Charlotte Mecklenburg Library.