North Carolina Zoo Becomes Certified Sensory Inclusive
New training with KultureCity creates more inclusive environment for people with sensory sensitivities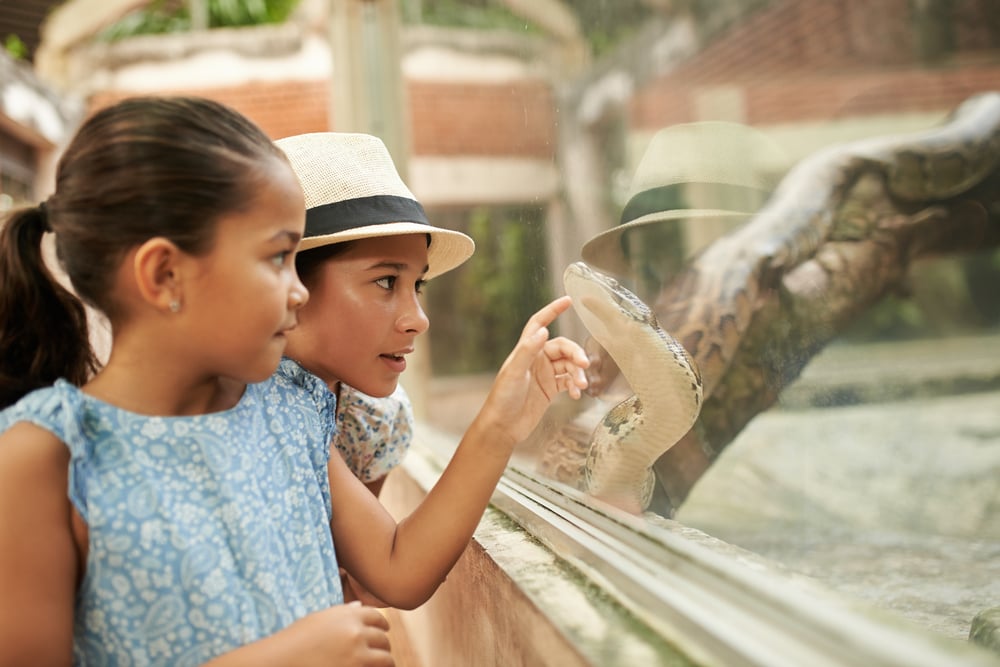 The North Carolina Zoo has partnered with the KultureCity, a nonprofit that effects change in the community for those with sensory needs, to become a Certified Sensory Inclusive venue with the goal of providing an inclusive and seamless experience for all guests, including those with sensory needs.
This new inclusion initiative will promote an accommodating experience for all guests with sensory issues experienced by individuals with autism, dementia, post-traumatic stress disorder and other similar conditions. With its new certification, the North Carolina Zoo is now better prepared to assist guests with sensory sensitivities in having the most comfortable experience possible while there.
The certification process included training for the Zoo's staff on how to recognize guests with sensory needs and how to handle a sensory overload situation. In addition, zoo team members will undergo continuous training. Here are the resources and accommodations available to all guests who may feel overwhelmed by the environment.
---
Sensory Bags
Sensory bags containing special KultureCity VIP badges, fidget tools, noise-canceling headphones, verbal cue cards and other resources are available for checkout (at no cost, by leaving an ID) at Guest Services offices located at the North America and Africa entrances, and at Kidzone.
---
Weighted Lap Pads
Weighted lap pads are also available upon request (at no cost by leaving an ID) at the guest services offices located at the North America and Africa entrances and at KidZone. Much like a weighted blanket, but on a smaller scale, a weighted lap pad is a sensory tool that offers proprioceptive or deep touch pressure to a person's legs when in a seated position. Weighted lap pads are particularly helpful for people with sensory processing disorder, attentional difficulties, and autism because proprioceptive input has a calming, grounding effect.
---
Quiet Zones
There will also be designated 'Quiet Zones' welcome to all who need a calm space due to sensory overload. These areas typically have less activity and spaces to sit and regroup after becoming overstimulated. Quiet Zones are in the following locations:
Kid Zone Butterfly Pathway
Gazebo near Black Bear
Gazebo near the Desert
Gazebo near Lemur
Seating Area Near Baboon Trail
---
Headphone Zones
The North Carolina Zoo has identified areas that are noisy and where guests tend to linger as "Headphone Zones." These areas include:
Kidzone
Garden Friends Playground
Junction Plaza
Gorilla Playscape
Airhike/Treehouse Trek area
---
Private Areas Available
Accommodations are available at the guest services offices located at the North America and Africa entrances for guests who may need a more private room to go for a few minutes of privacy. The room is also available for nursing mothers.
---
KultureCity App
Before visiting, families can download the free KultureCity App on the App Store or Google Play to see what sensory features are available and where they can access them.
---
Social Story
A social story — a short, simple story that prepares your child for social interactions that you may encounter — to assist with planning your zoo visit is available on the KultureCity App. Here's an example of a social story from the Akron Zoo.
---
Find more information in the Visit section of the North Carolina Zoo's website.