Neighbors Make a Difference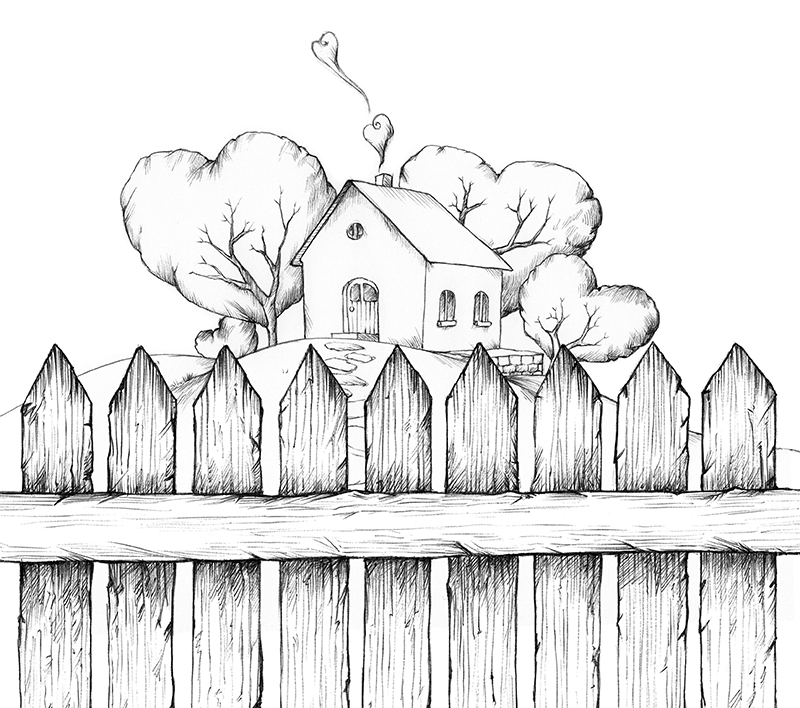 If you watch any TV sitcoms, you've seen annoying neighbors characterized: Mr. Roper from "Three's Company," Ned Flanders from "The Simpsons" and Kimmie Gibbler from "Full House" to name just a few. Many of us can relate to these sitcom neighbors because we've had at least one annoying neighbor in our lives. An annoying neighbor may be nosy, inappropriate or just always around. I'm sure some people think my wife and I are annoying neighbors because our chocolate Labrador Dawson has a bark that can be heard from space.
I'm lucky that in the 11 years of home ownership in the Charlotte-Matthews area, I've had incredible neighbors. When my wife and I moved into our first house, we were pretty quiet. We were busy fixing up the place. In fact, the same day we signed the closing papers, I was out mowing the yard because it was in pretty rough shape. Over the course of eight years in that first house, we got to know many of our neighbors, especially those who have kids. By "know them," I mean we actually spent time with them as opposed to simply borrowing clippers or sugar ­— even though we did that too.
Three families from our old neighborhood stand out. One family had two boys very close in age to our two sons. They became good friends and still are. Their oldest son and our oldest son went to the same preschool and spent hours playing together (often while their parents were enjoying a few adult beverages), and they still play on the same soccer team. We took turns watching each other's kids when work events, sickness or a desperate need for a date night called. We filled in for pick-up or drop-off at school, sports practices or parties, and always made sure our kids never got into (too much) trouble.
Another family moved in soon after we did and instantly became the social butterflies of the neighborhood. These neighbors hosted cookouts and parties. From helping to fix a lawnmower to watching a sick child when my wife and I couldn't miss work, they always offered a helping hand.
A third couple stands out as parenting mentors for us. Their children are a bit older than ours. One currently is in college and the other is a high-school junior. Both are great young people — successful in academics and sports. Our boys really look up to them. The oldest child babysat our little guys, played soccer and board games with them, and always looked out for them. They also took care of Dawson when we were out of town. The apple didn't fall far from the tree, either. Their parents were always willing to lend a hand. They mowed our lawn after I had surgery, lent an ear when we needed someone to listen to a good vent session, and offered their expertise when we weren't sure what to do.
We moved to our new neighborhood a little more than two years ago, and it seems we struck gold again. Our neighbors make us feel special. They have our back and can be counted on should an emergency arise. I hope I am as good to my neighbors as they are to me.
When I think of all the help and support our neighbors have shared, I don't think I can ever adequately repay them. They genuinely love us and our kids and serve as extended family.
Sept. 28 is Good Neighbor Day. Go celebrate the special ones in your neck of the woods.
Derek James is a WCCB News Rising anchor and lives in Charlotte with his wife and their two sons, ages 6 and 9.