Neat Eats: Fruit Pitas With Choco-Berry Sauce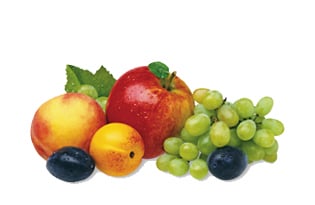 "An apple a day keeps the doctor away," and families need all the help they can get with cold and flu season in high gear. Get back to health after the gluttonous slide through the holiday season with wheat pita pockets filled with fresh fruit. Try as a yummy breakfast or refreshing lunch and watch kids smile! Apples, blueberries, grapes and strawberries are full of nutrients for growing bodies. (Recipe by Smucker's).
Fresh Fruit Pitas With Choco-Berry Sauce
Makes 8
(Smucker's)
Ingredients:
1 cup cold reduced-fat milk
1 (1 oz.) instant sugar-free chocolate pudding and pie filling
1/2 cup reduced-fat sour cream or yogurt
1/2 cup Smucker's Low Sugar Strawberry Preserves
8 mini-size whole wheat pita pockets
4 cups assorted chopped fruit (bananas, apples, grapes, etc.)
Mix milk and pudding with an electric mixer for 2 minutes; stir in sour cream and preserves. Mix well until combined. Cut an opening across the top of the pita; fill with 1/2 cup fruit and dollop with sauce. Serve immediately.