NC Zoo Invites Students to Help Endangered Species
Poster Contest Open to All North Carolina Students in Grades K-12.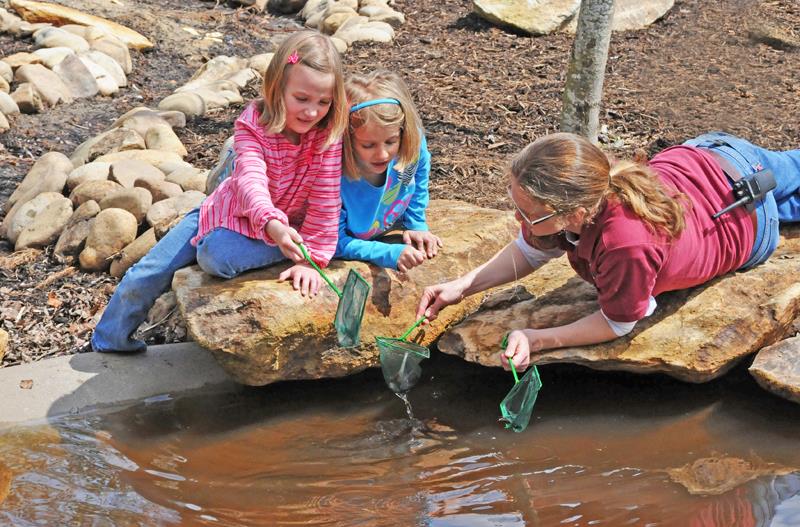 The NC Zoo invites all North Carolina public and private school students as well as home school students to showcase their artistic talent and commitment to increasing awareness of endangered species by participating in the Endangered Species Poster Contest. An endangered species is an animal or plant that is in danger of becoming extinct, meaning it would no longer be alive on Earth. There are more than 1,000 animal species endangered worldwide. North Carolina has 35 threatened and endangered animal species. There are many reasons why a species may become endangered, including habitat destruction, introduced species, disease, pollution, animal trade, population and more. But remember, "endangered" also means there is still time.
While there is time, one of the things we can do as a community is raise awareness and advocate for the endangered species. The contest is one way students in North Carolina can get involved in this effort.
The Contest
Students may enter through their school, homeschool or a community group such as 4H or scouts. An endangered species teacher resource pack is available to support implementation in the classroom. This important teaching aid includes lesson activities across different curriculum, suitable web sites and resources, and entry details for the contest. Download a free Resource Pack.
Educators are encouraged to work with their students to design a poster, following these guidelines:
Students must design an 8½" x 11" poster containing a picture and a message about one threatened or endangered species. It should encourage people to care about endangered plants and animals and want to protect them. A very short simple message is best for a poster so that it is easy to see and sticks in people's minds.
The poster may be designed on any kind of paper, including card stock. Students may be as creative as they wish. The poster may be in any medium including collage, free-hand drawing, paint, charcoal or pencil. Chalk, charcoal, and pastel must be sealed with a fixative spray to prevent smearing and smudging. Photography, 3D designs and computer-generated images and text are excluded. Three-dimensional entries will not be accepted.
All posters should be backed with construction paper leaving a two-inch frame around the edges.
Only the original poster can be submitted into the competition, no photocopies.
Each poster should reflect the student's own idea, reflecting the theme. The teacher may assist young children with writing down the message on their poster, but the message must be the child's own thoughts and all artwork must be the child's own work.
All posters will become the property of the NC Zoo.
Schools, home schools and community groups will first hold a school-based competition to select first, second and third place in the following divisions:
Division 1 – Kindergarten – Grade 2
Division 2 – Grade 3-5
Division 3 – Grade 6-8
Division 4 – Grade 9-12
For the first place winner of each division, the school, home school or community group must complete an entry form and attach it to the back of the original artwork with a paperclip. Posters will not be returned, so educators and students are encouraged to take a photo or make a copy of the poster before submitting it. Competition coordinators should take photographs or color copies of the 3 winning entries in each division and submit them on the group results form. This form will be used to issue certificates to those students. Please do not send originals for 2nd and 3rd place to the zoo. Artwork should be rolled and shipped in a mailing tube or be packed and wrapped flat. Please read the poster contest rules carefully, as only posters that meet the contest rules will be considered. Send your posters to the following address:
Endangered Species Poster Competition
NC Zoo Education Division
4401 Zoo Parkway
Asheboro, NC 27205
Posters must be postmarked on or before Dec. 16, 2016. Winners will be notified by mail in February 2017. For the entry form, group results form and judging information, visit the NC Zoo website. For more information on this contest, contact the NC Zoo via email at schoolprograms@nczoo.org or phone at 336-879-7718 or toll free 1-800-488-0444 ext. 7718.
More Ways to Help
The NC Zoo encourages everyone to get involved in helping to alleviate the dangers facing animal species around us. Everyone can help. The smallest things we do every day can make a difference. Here is a list of simple things we can do that will have a big impact.
Don't put hazardous waste down the drain or in your trash. Read directions for the best disposal method.
Keep litter and waste out of the gutters and drains.
Keep your cats indoors to help protect local wildlife; when it is outdoors, putting a bell on helps.
Recycle everything you can.
Don't leave water running.
Turn the lights and TV off when you are out of the room.
Make your neighborhood friendly to backyard wildlife; for example, hang birdhouses and feeders or plant a butterfly garden or build bat houses.
Use environmentally friendly alternatives to pesticides.
Compost food waste.
Organize clean-up days at your school or in your neighborhood.
Plant gardens with native plants.
Don't throw trash out of the car.
Encourage other people to learn more about endangered species.
About the North Carolina Zoo
The NC Zoo provides an experience like no other zoo anywhere. With five miles of exhibits, nearly 2,000 animals and 52,000 plants it is the largest natural habitat zoo in the world and an international leader in wildlife conservation. Find yourself surrounded by some of Africa's giants including elephants, rhinos, and giraffes; share the love of gorillas with Mosuba and his six-member troop; polar bears Nikita and Anana take polar plunges every day at the Rocky Coast Exhibit; or join in the fun at the mud café in the Kidzone. Located in center of the state in Asheboro, it is convenient to visit from anywhere in North Carolina. The NC Zoo welcomes nearly 750,000 guests each year. Plan your adventure at nczoo.org.