Navigating an Open House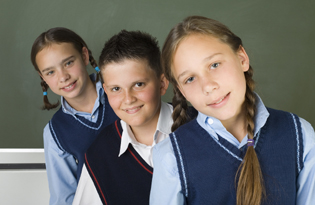 Attending an open house is a great way to learn more about a school, see its campus, and talk to parents, teachers and students about what the school is like. Doing some research prior to going will help you narrow down your questions and even decide beforehand if the school could be a good fit for your child.
A good place to start is the school's website, which likely will be filled with pictures and information about everything from school admissions to daily schedules. The website can answer many of your initial questions, such as, "Can I can afford the school?" and "Is it within a reasonable driving distance?"
"The website also gives you an introduction to the (school) community and what's happening on campus," says Cathie Broocks, director of admissions at Charlotte Christian School. "It's just a great way to begin to develop a perspective of what a community looks like."
You may have several schools you want to consider. After you choose which open houses to attend, list the information you want to know each school, such as student-teacher ratio, if the school has teacher assistants, how teachers communicate with parents and what the discipline policy is. Hold off on questions specific to your child – those are more appropriate for individual meetings with school officials.
Open houses begin in the fall and typically run through January; you'll want to begin attending open houses as soon as you've narrowed down your schools. Some schools offer early or ongoing admissions.
What to Expect
Open houses generally are casual. Nice jeans or work attire are appropriate in most circumstances. Some schools, such as the British American School of Charlotte, offer free child care for some open houses; otherwise it's best to leave younger children at home so you can stay focused on the school.
If you bring younger elementary-age children, make sure they have homework or a book to keep them occupied. Older elementary-age children, as well as middle- and high-school students, are old enough to participate in open houses.
Some events offer refreshments and a few minutes of unscheduled time before they begin. This is a great opportunity to seek out current school parents, students and alumni who are there to answer questions you might not want to ask an administrator, such as "Is the cafeteria food is any good?"
Most open houses begin with presentations from school leaders, including administrators, teachers or involved parents. Sometimes students also will also talk about their experience at the school.
Parents usually are then broken into small groups for tours of the school, visiting classrooms and other school facilities. Make sure you see as much of the campus as possible.
This is a great time to ask questions, especially if the tour guide is another parent, says Susan Spencer-Smith, principal of Elizabeth Traditional School. "Parent visitors want to have a perspective from other parents already attending the school," she affirms.
What to Observe
As you tour the school, look around to get a feel for campus life. Do people seem happy? Many times, what you see on the walls and in the classrooms will tell you a lot about the school, staff and students.
Check out what kind of artwork is hanging on the walls and students' classwork on display. Are desks arranged for collaborative or direct learning? Can you tell if the school has a security system?
Kathleen Conroy, director of admissions and marketing at the British American School of Charlotte, says parents should look to see if the facility is clean and well-kept, and for evidence of student success on display.
"If you are visiting when students are in session, watch closely to see if children are engaged in learning, listening to the teacher and are orderly, confident and well-presented," says Conroy.
Another good place to look is bulletin boards, where you might see information about the school's sports, clubs and extracurricular activities. Also check out what kind of technology the school is using, such as Smart Boards or computers.
"Admissions teams and schools want to give you a slice of community life," Broocks says. "It's a great time to gather information."
Marty Minchin is a freelance writer and the mother of two children who is based in Charlotte.
For more information about schools in the area, see our Education Directory.
5 Questions to Ask at an Open House
1. What is the student-teacher ratio, and are there teacher assistants? This may vary by grade level, so be sure to ask specifically about your child's level.
2. What kind of support does the school offer for academic acceleration or remediation?
3. How does the school handle discipline? You may want to ask about the school's disciplinary philosophy and specific practices.
4. What after-school programs does the school offer? If your child has a special interest in art, sports or music, be sure to get the details.
5. How do teachers communicate with parents? Is there a school-wide policy? Do teachers use e-mail and maintain websites? Can you call teachers at home?