Myrtle Beach: What ELSE to do?
Don't miss these lesser known attractions just south of the Grand Strand.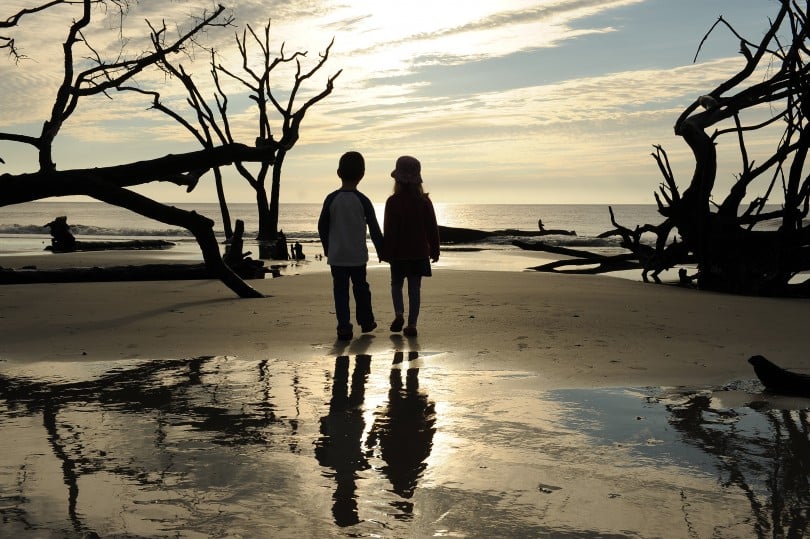 If you're one of thousands of Charlotteans headed to South Carolina's Grand Strand, here's a couple of places not to miss just south of all the tourist action.
Murrells Inlet is less than twenty miles from the heart of Myrtle Beach and known as the "Seafood Capital of South Carolina." I've been there at least 25 times not just for the food, but also to visit two fabulous places that everyone in the family will enjoy: Huntington Beach State Park and Brookgreen Gardens.
The properties have a shared history, as I describe in this TV interivew on Good Day Charlotte.
Huntington Beach State Park and Brookgreen Gardens, South Carolina from TamelaRich on Vimeo.
Next time you're near Myrtle Beach, South Carolina, head south to Murrells Inlet. There, you'll find Huntington Beach State Park and Brookgreen Gardens.
In this video interview with Good Day Charlotte (Fox 46) Tamela Rich talks about the history of these destinations and how to spend a day, weekend or week there.
---
What to do at Huntington Beach State Park
1. Walk "the square," a two-mile loop
2. Take a self-guided audio tour or docent-led tour of Atalaya, a National Historic Landmark.
3. Visit the Education Center get up close and personal with stingrays and horseshoe crabs in the touch tank and participate in terrific wildlife education programs
4. Explore everything the three miles of serene beach.
5. Take in a Coastal Exploration program with a naturalist.
6. Learn kayaking, beachcombing or birding.
---
What to do at Brookgreen Gardens with kids
1. Children's Discovery Room (12 – 4:30 p.m.) which features seven interactive stations that reflect Brookgreen's nature, art, and history.
2. At the Welcome Center, pick up a Brookgreen Detectives booklet, which I described in the video
3. Mother Nature's Cafe has daily animal programs at the fully-accredited zoo.
4. Butterfly House Open Daily April -October
5. Enchanted Storybook Forest consists of houses with themes based on a classic children's story or nursery rhyme. Special programs, classes, and activities will occur throughout the season and include storytelling under the trees, book sharing, arts and crafts and lessons on nature. If you go to either or both of these properties, please let me know!