"Music of the Mountains" at Great Smoky Mountains National Park
12th Annual Mountain Music Festival is a great way to get outdoors and expose the family to Appalachian roots music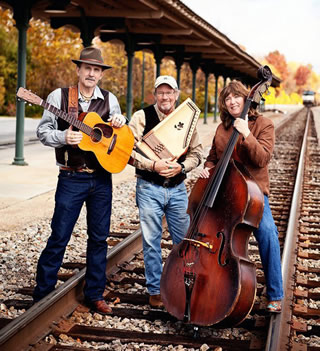 Remember the first time you heard a type of music? Maybe it was the blues or psychedelic rock—or even a Weird Al Yankovic parody. It changed your world view a little bit, didn't it?
This weekend is a great chance to expose your kids to Appalachian roots music in the great outdoors. Bring your lawn chairs and a picnic basket!
"Music of the Mountains" festival
Great Smoky Mountains National Park will host the twelfth annual "Music of the Mountains" celebration Friday, September 9 and Saturday, September 10.
The two-day event tells the story of music in the Southern Appalachians. Performances throughout the event tell the story of how mountain music grew out of traditional Celtic and religious roots to become something that would be played on front porches all over the Smokies.
Hey, if at any point you don't like the music, you've still got the entire Great Smoky Mountains National Park to enjoy!
Festival lineup
The event will be held rain or shine, but performances may be moved to the adjacent Sugarlands Visitor Center theatre in case of inclement weather. Participants are encouraged to bring blankets or chairs for sitting on the lawn. Event parking and restrooms are provided at Sugarlands Visitor Center. Handicap parking is available at both Park Headquarters and Sugarlands Visitor Center.
Schedule of Events:
September 9 – Great Smoky Mountain Heritage Center in Townsend, TN
Admission: $ 5.00
7:00 p.m. – Celtic Music by Four Leaf Peat

September 10 – Park Headquarters Lawn adjacent to Sugarlands Visitor Center near Gatlinburg, TN
Admission is Free
10:00 a.m. Pappy Fisher
11:00 a.m. Red Shoes and Rosin
12:00 p.m. The Bearded
1:00 p.m. John Myer
3:00 p.m. John Lilly
3:30 p.m. The Brother Boys (Ed Snodderly and Eugene Wolf)
4:00 p.m. Dale Jett and Hello Stranger
4:30 p.m. Anythyst Kiah