Movie Review: 'Playing With Fire'
Firefighters discover that kids are as unpredictable as fires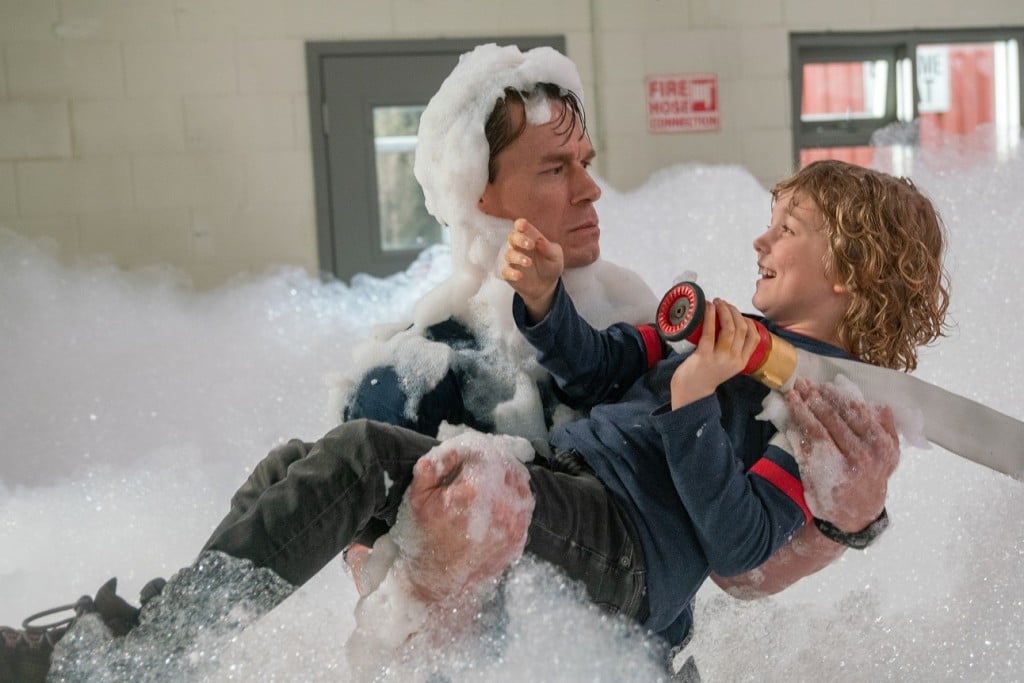 "Playing with Fire" is a rare find nowadays: A playful and funny movie with whimsical, eccentric characters that's fun for the entire family. It's about a crew of firefighters taking care of three children after their house burns down, only to discover that children – much like fires – are wild and unpredictable.
The Story
The story begins with Fire Superintendent Jake Carson (John Cena) and his elite team (Keegan-Michael Key, John Leguizamo and Tyler Mane) rescue people from burning homes in California. They do live-aerial rescue, evacuating people from flaming buildings and flying them to safety in helicopters. The crew rescues three children: Brynn (Brianna Hildebrand), Will (Christian Convery), and toddler Zoey (Finley Rose Slater). When the children can't find their parents, Superintendent Jake becomes their temporary legal guardian.
The children move into the firehouse, where their rambunctious behavior clashes with the crew's gruff "no nonsense" demeanor. Six-year-old Will accidentally fills the firehouse with bubbling soap suds. He also fires a flare gun, assuming it is a Nerf toy. Meanwhile, his teenager sister Brynn helps Superintendent Jake capture the attention of his love interest, Dr. Amy Hicks (Judy Greer).
What Parents Should Know
"Playing with Fire" is an entertaining movie for children and adults. In case you don't know, John Cena is a professional wrestler, and the host of "Are You Smarter Than a Fifth Grader?" on Nickelodeon. He's very funny with his square face and muscular, Superman physique. His character tends to be no-nonsense and task-oriented. Of course, everything changes when the kids move in. It's heartwarming watching him drop his guard and open up to the children. I also liked his crazy co-star, Keegan-Michael Key, who made me laugh until my face turned red.
You might be wondering if there's anything in this film that might frighten young children. There are some life-and-death situations with fire rescue, but mostly the emphasis is on slapstick shenanigans, jokes about dirty diapers and flatulence, all presented within the context of raising children. There is no foul language, but there is some rude humor and teenage sarcasm. As a parent, I felt like the movie was just right for ages 3 to 12. The teenage girl in the movie also makes it appealing for teen moviegoers.
Final Take
"Playing with Fire" reminds us that caring for children is no easy task. The firefighters find their lives, jobs and even their fire depot turned upside down. No amount of training has prepared the crew for this challenge. It turns out that the children are much like fires: wild and unpredictable. Overall, this movie promotes getting along with others, teamwork, friendship and the importance of the family.