Movers, Shakers and the Daylong Sabbatical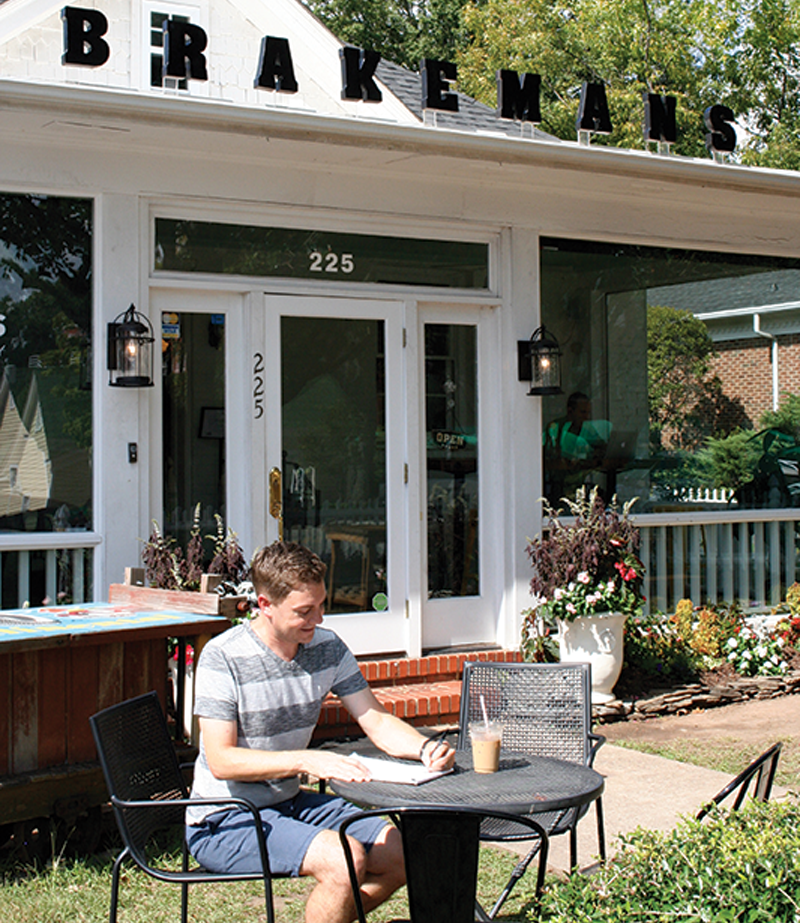 It's 8:15 a.m. on a Monday morning. My wife is at work, and our kids are in school. And where am I? I'm enjoying the sunshine and sipping a cold brew (that's coffee, not beer) with my friend Eric outside of Brakeman's Coffee in downtown Matthews. At this time, I normally would be poking fun at celebrities and telling jokes on WCCB in my daily Snark Report feature, but today I'm taking a scheduled "mental-health day."
I started working full time at the age of 19 and I've never been without a job for more than two weeks for going on 20 years. One big thing about getting married and having kids has taught me is how important it is to recharge and reset from time to time. In my 20s, I worked myself until I was rundown and physically sick or on the brink of a panic attack on more than one occasion. The combination of long work hours, unhealthy eating habits and losing sleep were beating me down when all I needed was a day or two to recover. I now use a few personal days each year for this purpose. The fact that they often fall after my Green Bay Packers have played a prime-time game the night before is mere coincidence.
While I do attempt to catch up on a few hours of lost sleep during a mental-health day, the day isn't spent in bed or on the couch binge watching Netflix. I like to meet up with a friend, go for a run, spend some time writing or work on some other creative outlet. Other times, I tackle tasks that I haven't been able to get to like cleaning out the garage or trimming trees. I also use mental-health days to attend activities at my kids' school like fun-runs or class parties. Whatever takes your mind off of work and takes your stress and anxiety down a notch or two is what mental-health days are all about.
An occasional break usually leads to a boost in productivity when I go back to work. My attitude is refreshed at work and it also leads to a better attitude at home, which my wife and kids recognize and appreciate.
I'm fortunate enough to have a number of personal days each year, so I don't have to deal with the awkwardness of using a sick day and lying to the boss. Heck, your boss may read this article and be incredibly understanding about the need for mental-health days. Chances are the boss has taken more than a few of them. No matter how much of a mover and shaker you are, there is merit in taking a break. You'll feel the difference, and those around you can feel it, too.
If your kids wonder why you're home on a day when you usually are at work, tell them what you're doing and why. It's important for them to see that Mom and Dad take care of themselves. It's a good thing for kids to recognize that sometimes even Mom and Dad get anxious, tired, frustrated or sad.
Odds are that at some point down the line, they may ask for a mental-health day. Hey, the playground can be tough these days. You could choose to give them one or remind them that they already get mental-health days — they're called teacher workdays.
---
Derek James is a WCCB News Rising anchor and lives in Charlotte with his wife and their two sons who are age 6 and 9.