More Than the Birds and the Bees: Teaching Your Child About Healthy Sexuality
Even if it's uncomfortable, talking with kids about sexuality is one of the best ways to provide a foundation for healthy choices.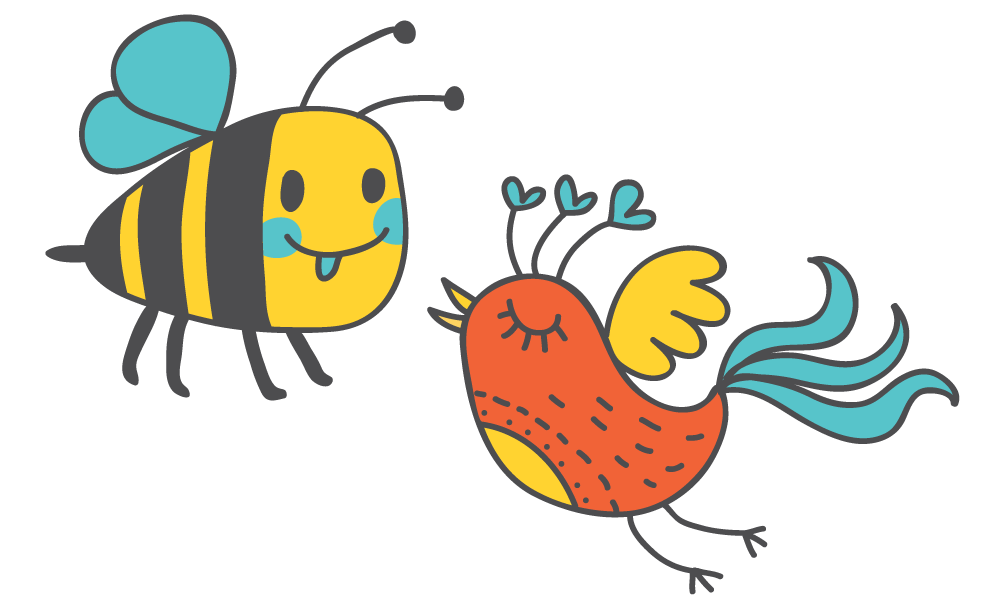 For many of us, the idea of talking with our kids about matters related to sex is intimidating. "It's one of the things that freaks parents out," says Michelle Icard, an author and educator who specializes in guiding families through the tricky middle school years.
Even if it's uncomfortable, talking with our kids about sexuality is one of the best ways to provide a foundation for healthy choices and protect them. What are some key topics and how can we make the conversation easier?
---
Begin a Dialogue Early On
"None of this should be a one and done conversation," says Icard, whose book "Middle School Makeover: Improving the Way You and Your Child Experience the Middle School Years" provides tips for parents and educators navigating the tween brain and social scene. She advises parents to initiate an early, ongoing dialogue with their kids regarding their bodies and sexuality.
For example, Icard says preschoolers should learn the proper terms and functions for all their body parts. They also must understand it's unacceptable for others to see or touch areas of their body that would be covered by a swimming suit.
"It's so much easier when you start when they are little," Icard says. "It's so much more awkward if you wait." By the time kids reach sixth grade, she says no topic is off limits. By middle school, most kids have heard nearly everything related to sexuality but may have a lot of misinformation too. That's where the parent's role is critical.
"We have to become more talkative and OK with slang with our kids," Icard says, because they're going to go to Google if they don't think they can talk to us about it." Parents have a choice—they can embarrass their kids or use these opportunities to start a candid conversation.
---
SEE ALSO: 3 Books to Help You Talk to Your Kids About Sex
---
Mystique of Changing Bodies
Understanding biology and physiology is not enough, says Kelly Finley, senior lecturer for the Women's and Gender Studies Program at UNC Charlotte, who also founded and directs Girls Rock Charlotte, a summer camp where girls perform their own music and participate in confidence-building workshops. Teenagers should know the meaning of their changing bodies and developing sexuality.
"Girls don't know that having their period means they can get pregnant," she says. Many girls are unprepared for their first period because parents have underestimated how early menstruation can begin. By age 8 or 9, Finley says parents should start discussing the topic with their kids.
Boys should also learn what happens to girls during puberty, and that it's inappropriate to comment on anyone's physical appearance. Parents can model this behavior but also should be explicit. "I would say it point blank," Icard says. "'Some guys make fun of girls for this—don't be that guy.'" Involving both parents or other role models in this ongoing conversation also helps kids develop empathy. "Don't just send Dad up to the boy's room to chat," Icard says.
Kids also need to respect their own bodies. Smart phones provide access to images and contact with the larger world like never before. Finley says most kids have seen pornography by the time they are 13. Add to this the prevalence of teen sexting scandals, and it's clear we need to have candid conversations regarding the danger of sending provocative photos into cyberspace. Have the talk that says "your body is beautiful and private and it's worth sharing with someone who is very special," Finley says.
---
Teaching Respect Between Sexes
The high incidence of sexual violence also suggests we must undergo a cultural shift in how we educate our children. According to a 2010 report by the National Center for Injury Prevention and Control Division of Violence Prevention, more than 1 in 3 women and more than 1 in 4 men in the U.S. have experienced rape, physical violence, and/or stalking by an intimate partner in their lifetime.
"Boys grow up in a culture feeling entitled," Finley says. "Young male college students tell me, 'we think silence means yes.'" But silence from girls can mean many other things, including trauma, fear, or a lack of power in the situation. One way to combat this is by teaching our kids to use a green light mentality or "affirmative consent" from an early age. "Ask about sharing, ask about holding hands, ask about playing," Finley says.
We need to redefine manhood for our young boys, says Tony Porter, an activist and educator whose presentation, "A Call to Men at TEDWomen 2010," was named one of the "Top 10 TED Talks Every Man Should See" by GQ Magazine. Parents and others often teach boys as young as five that crying or showing vulnerability is something "unmanly."
Porter's organization, A Call to Men, educates boys and men about the dangerous consequences of such thinking, which can lead to violence against women and others who don't fit perceived gender molds.
Parents can help by allowing boys to express a full range of emotions, encouraging them to have diverse friendships with boys and girls, and avoiding strict gender roles at home. "A lot of this has to do . . . with challenging ourselves," Porter says.
Above all, parents need to listen and communicate openly with their kids. "It's an unrealistic expectation that this conversation is going to be easy," Finley says. "[But] if you lay the framework when they're young, it's not so hard when they're 12 and 13. They're going to roll their eyes at you but they're going to hear you. They want to hear you."
---
Writer Liz Rothaus Bertrand now feels much better about tackling these tricky topics with her two sons. You can read more from her at ideasmelimelo.wordpress.com.