Molly Grantham Is Victorious
The news anchor talks about her new book, juggling family and career, and how life sometimes turns out differently than you imagined.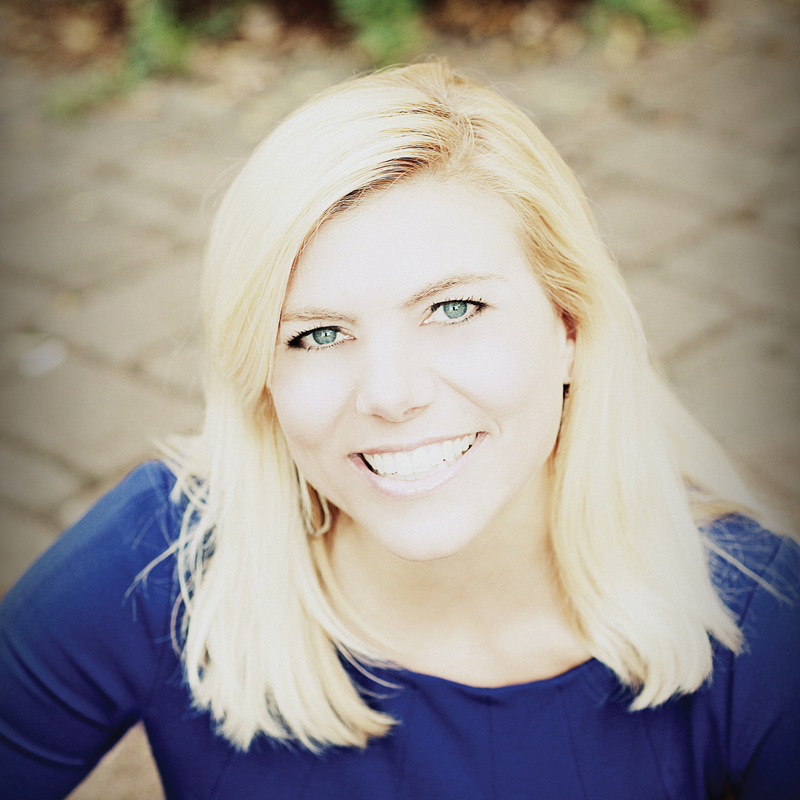 If you live in the Charlotte area, chances are you know Molly Grantham. The Emmy Award-winning news anchor at WBTV (Channel 3) has been a fixture in Charlotte media for nearly 15 years. On TV, she's energetic and likable, with the gravitas of a hard-hitting newscaster. She's covered challenging and controversial stories including gangs, terrorism, and the debate over the legalization of cannabis oil. But she doesn't shy away from the softer stories that come her way either. Her coverage of kids battling serious health issues — a series dubbed #MollysKids — has grown to include hundreds of heartwarming and often heartbreaking stories.
In person, she's honest and frank. She has the charm of a person who doesn't take herself too seriously, qualities that come across in the posts she writes on her Facebook page that include a mix of news updates, installments of her #MollysKids series and candid anecdotes as a working mother of two young children. In her recently published book, "Small Victories: The Off-Camera Life of an On-Camera Mom," Grantham shares a collection of her select Facebook comments that give an honest look at parenthood from a mom who works full-time. I'm reminded of these posts as she sits down for our interview, saying with a shrug of apology: "I didn't shower for you. Sorry!"
Following Life as it Leads
Grantham makes having a busy career and a challenging schedule (she works until midnight every weeknight) look effortless. That's just one reason her posts about the joys and frustrations of being a working mom are so endearing. In a recent post, Grantham tells of how she stood on a toilet at Disney World and used a deep voice to trick her privacy-seeking toddler, Hutch, age 3, into unlocking the door to his stall. In another, she relays her realization of all the ways her daughter Parker, 6, matured, seemingly overnight, all because of a sudden shift away from her preference for dresses.
Grantham didn't set out to collect parenting stories for a book. In fact, "Small Victories," in many ways, came about like some of the other great things in her life. #MollysKids started from a desire to share one child's story, and then another and another. There's no sponsored segment, no weekly or monthly piece cadence, no plans to launch a nonprofit organization. Instead, she shares the stories authentically, as they come, and tries to help each family connect with the resources they need.
"There's no business plan. There's no thought," Grantham says. "It's all networking these people. That's what I can do. I can help connect people."
Her go-getter spirit is tempered by a willingness to follow along where life leads — even into parenthood. It's clear that Grantham enjoys her children, but before Parker arrived, she couldn't fathom taking a break from the career she loves.
"When I got married, my husband knew I was never going to have babies and stay at home," she says. "And it's OK to say it. I have no problem saying it." In fact, she says, if pregnancy hadn't caught her by surprise, it's possible that she wouldn't have become a parent. It's not that she didn't want children, she writes in "Small Victories," it's that she just wouldn't have taken the initiative. She was so resistant to hit pause, even briefly, on her work, that it was a very unwelcome surprise. "I was so pissed when I found out I was pregnant," she says. "I was mad."
Although she'll concede that becoming a parent can change a person, she's quick to note that she's still the same Molly Grantham who took calls from sources at 2 a.m. and rode along with the Charlotte-Mecklenburg Police Department on gang busts. But then she laughs, thinking about her book.
"Twenty-five-year-old Molly would never have thought 40-year-old Molly would say she was an author of a book about parenting. Twenty-five-year-old Molly thought 40-year-old Molly would have [an Edward R. Murrow Award] for finding a cure for cancer or investigating some social issue that needed uncovering. I was going to take the world by storm," she says. "My job is about big victories and I always thought my life would be about big victories. And I'm literally titling the book the opposite of that expectation."
---
Telling Her Stories
Grantham self-published "Small Victories: The Off-Camera Life of an On-Camera Mom," just months after her mother's death from breast cancer. Her father Joseph Grantham died of colon cancer 11 years ago.
"It's a weird thing to be 39, turning 40, and have both your parents die. And feel orphaned," she says. "I can navigate it, but it's a fact of life that I don't have a mom or dad." Having lost both of her parents to cancer played more than a small part in her desire to collect her parenting stories into a book. "I want [Parker and Hutch] to have those stories," she says.
Grantham admits she always wanted to write a book, but it wasn't until 2017, when her mother's illness emerged again, that she realized she had already started writing one — and not the book she'd expected.
"I have a beautiful storyline in my head. Beautiful fiction. Well-written prose. I've wanted to write a book since I was about 10," she says. "And it was in January (2017), and I was like, 'I think it's already in my face. I think I've written a book.'"
With the book out and in the midst of adding book signings to her busy work schedule, Grantham has continued to write her monthly Facebook installments about parenting Parker and Hutch — without holding back. That's not to say she doesn't also consider her children's privacy or how what she writes could impact them in the future.
"If I ever felt that [Parker] or Hutch felt that they were exposed, I would shift and I would stop. They take priority, period." she says. But Grantham sees beauty in being real and honest about the ups and downs of life, and she hopes her daughter grows up to feel like she can do what she wants to do and still be a good mom. "I don't want her to ever feel like she is bound to pick. I think to say it truly and honestly … and it's always driven by [how] I love them more than anything."
---
"Small Victories: The Off-Camera Life of an On-Camera Mom" is available at Barnes and Noble, Park Road Books and other locally owned independent shops, on amazon.com and on Grantham's website, mollygrantham.com. Aleigh Acerni is a writer and editor who has spent a decade living in Plaza Midwood. Molly Grantham was one of her first interviews in Charlotte, and she has enjoyed following Grantham's career ever since.