Men Join in Fun at Baby Showers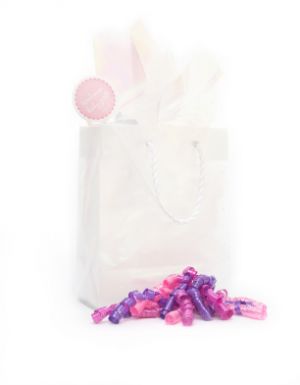 If pink balloons and door prizes aren't exactly your style, consider another option for your baby shower: Invite your partner.
Couples showers are gaining in popularity and transforming traditional, frilly all-female gatherings into gatherings that both male and female parents-to-be find enjoyable — and often quite meaningful.
Author and party expert Patty Sachs has been throwing co-ed showers for years.
"There's definitely a trend toward including Papa," she says. "It's an intro to Baby 101, and it's a lot of fun. It lets other husbands, possibly fathers too, get involved."
Mixed-sex showers run the gamut from casual barbecues to evening wine and cheese parties. Adding a male component also can throw a humorous twist on a shower with traditional games and prizes.
"In the old days, when my peers where having showers, it was the same shower every time," said Sachs, who runs a Web site called partyplansplus.com. "You had to go; now, it's I get to go. Now you have everything from that same 1954 shower to outlandish things with strippers."
For journalist and author J.D. Lasica, attending his first child's shower was a no-brainer.
"It's my baby as much as hers; I wanted to be part of the process and the celebration," Lasica said. "When her friend said she would do a baby shower, we said why not make it co-ed?"
Instead of decorating with pink crepe paper and playing Guess the Girth or Diaper the Doll, Lasica's party was more low-key. And it took only a little bit of arm-twisting to convince the men to come.
"I reassured them they would not be the only guy and there wouldn't be pink ribbons and frilly stuff," he said. "There were no complaints after."