Meet the Experts of the 2013 Fit Family Challenge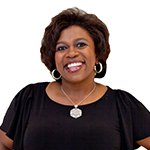 Kim Jacobs | Balance Expert

Kim Jacobs, host of the Telly Award-winning talk show "Daily Balance with Kim Jacobs," will work with the Fit Family Challenge families to help them create schedules that provide "me" time to lower stress levels. Her goal is to empower people to take control of their lives and to live with balance and purpose. She knows a lot about the need for balance in our lives, as she is a mother of five children under age 16, is a pastor's wife and the founder of a 501c3 nonprofit organization. Jacobs said, "I look forward to bringing balance to the world one household at a time."
Paul & Sandy Sklar | Fitness Experts

Paul Sklar, founder and Personal Training Director of Prescriptive Fitness, is a professional duathlete; has helped guide professional athletes, coaches and successful business executives; has contributed to articles to "Men's Fitness" magazine; and has appeared on NBC's "Charlotte Today." He will also assist the families involved in the Fit Family Challenge. Paul and his wife, Sandy, are passionate about helping people live more healthfully through exercise and good nutrition, and they enjoy showing busy parents how to include their children in their workouts.
Cheryl Kuhta-Sutter | Nutrition Expert

Cheryl Kuhta-Sutter received her Bachelors of Science degree from the University of Akron in Akron, Ohio. She is employed as a registered dietitian at Presbyterian Novant Heart and Wellness, and presents nutrition education to the community, offers cooking classes, one-on-one consults, and group nutrition classes. She is married, lives in Huntersville and has three children and three dogs.

> Meet the families of the 2013 Fit Family Challenge
Does your family want to get healthy? Join the Fit Family Challenge!
Register online, log your activity, earn points and win prizes!  
[tell me more]