May Styles Go Timeless, Classic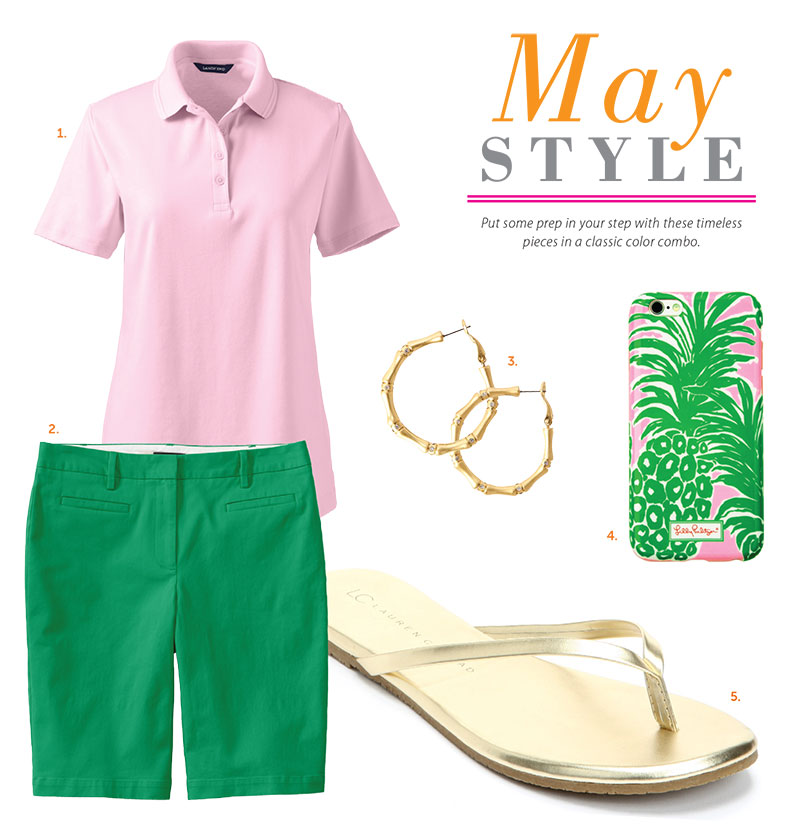 Put some prep in your step with these timeless pieces in a classic color combo.
1. Fresh Grass Mid Rise 10-inch Chino Bermuda Shorts, landsend.com, $39
2. Whispering Pink Pima Polo Shirt, landsend.com, $29.50
3. Flamenco iPhone 6/6S Cover, lillypulitzer.com, $34
4. Bamboom Hoop Earrings, lillypulitzer.com, $38
5. Gold LC Lauren Conrad Flip-Flops, kohls.com, $12.99
Lauren Bell Isaacs is the digital media specialist for Carolina Parent.