Maternity Must Haves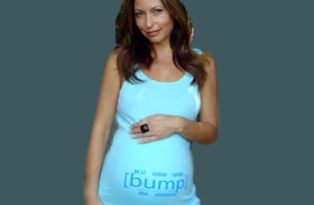 Love My Bump
A hip maternity line by Bump babies, as seen on celebs, features fashionable tees for celebrating maternity. $38 at www.bumpbabies.com
All-in-One T-shirt and Nursing Bra
A maternity t-shirt that works double-time with a built-in, fully adjustable nursing bra for post delivery. In short or long sleeve styles at www.TopMommy.com starting at $45.
PediFix – Baby yourself during pregnancy with Sensitive Feet Insoles that ease the pressure on your tired aching feet. Available online at www.pedifix.com
Baby Owner's Starter Kit
Who says they don't come with a manual? A kit filled with good fun for new dads and it includes a baby manual. $24.95 Amazon.com.
Lansinoh Nurtures
More than just breast pumps and accessories, they offer helpful pre-natal nurturing notes. Just sign up at www.lansinoh.com and receive e-messages in your third trimester, answering important pre-arrival questions.
Pineapple Cove Diapering Collection
Chic chenille changing pads and diaper wallets are designed for the fashionable new mom. Order online at www.bellababygifts.com starting at $50.
Saracina Designs Baby clothes
Onesies that will make you smile with simple designs combining art and words. Bee-Nice and Sweet-Heart. Buy them for $22 at www.saracinadesigns.com.