Making the Most of Parent-Teacher Conferences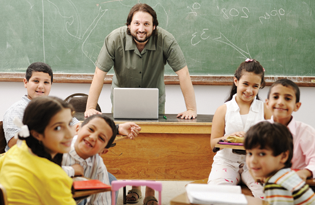 Parent-teacher conferences are held in late September and into October, and while they can seem daunting to parents who aren't sure what to expect or how to prepare, they shouldn't be something to worry about. They are designed to benefit parent, teacher and child.
Conferences are held near the beginning of the school year so you and your child's teachers can discuss what they are seeing at school and how your child is adjusting and performing at his new grade level. It is also a time for you to discuss your concerns and goals for your child.
To prepare for the conference, here is a sample of general questions to consider:
1.   What is my child required to learn and know this year?
2.   How will my child be evaluated?
3.   What can I do at home to support his learning?
4.   How is my child interacting with his peers?
5.   How often is homework assigned?
6.   How long should we spend on homework?
7.   How do I know what homework has been assigned?
8.   Will there be many projects?
9.   What level of parent involvement is expected with the projects?
Of course, you will want to ask any questions that are very specific to your own child. You want to know about your child's academics, but you also want to know about his social and emotional skills. A great book to read is "Yardsticks: Children in the Classroom Ages 4-14" by Chip Wood. Well written, it tells what to expect from your child through the years.
When generating your list of questions, keep in mind that conferences generally last anywhere from 15-30 minutes in length. If you find that you need more time, just simply ask the teacher if you can schedule another conference at a later date.
Parent-teacher conferences are an important part of your child's education. Teachers are the second most influential people your child will have in his life besides his parents this school year. You want to foster a good relationship with the teachers so you can work together to help your child succeed and flourish.
Christine Girouard is a classroom teacher at Sharon Elementary.