Making Plans for a Young Adult with Disabilities After High School
How to transition on a budget when there is no paid caregiver.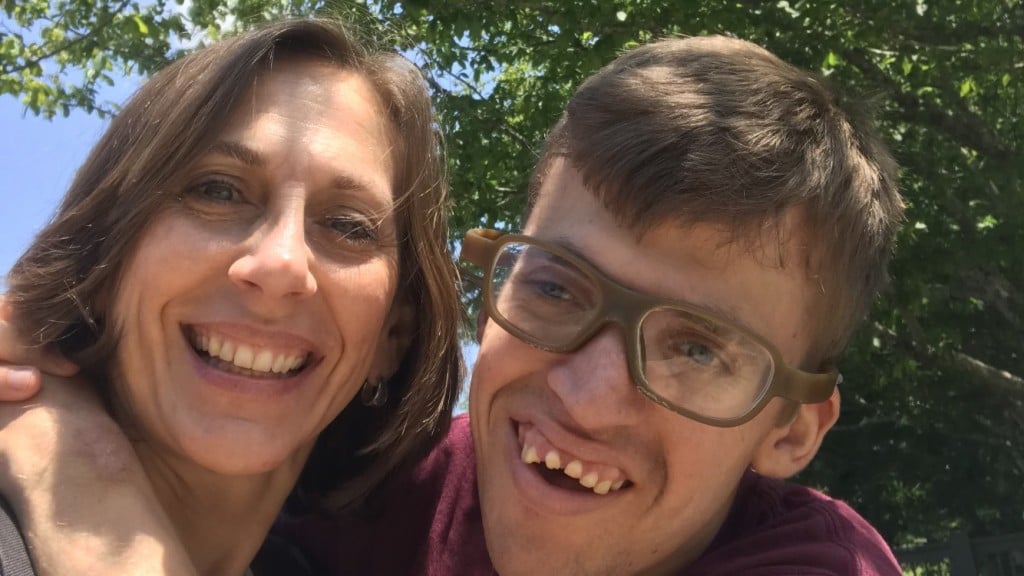 I reviewed the notes I had made as I shadowed my son's primary caregiver just a little over two years ago. Damien and Jenna walk along the Nature Trail at Stallings Park, she motions for him to come along to see what's behind the rock. My middle child had just turned 23, and we had tried to pay privately for care. Our favorite caregiver was wonderful with him, but she had to travel over an hour just to reach us. It logistically was challenging for my husband or I to always be timely with the "hand-off." Two days a week, he was placed with an agency, who determined that he was not a good fit with any of their small groups, so they insisted on a one-on-one care provider.
I felt so defeated that he was not receiving opportunities to engage in peer-to-peer interactions. As I was about to leave the workforce — again — in a field I enjoyed, to return to my job of caring for my child, I was nervous. I decided I needed to view his care as my job to bring my best efforts to working with my son, Damien, to enhance the quality of life for him today and in the future. Was I ready? Could I really make such a shift and not lose my mind?
Damien is DeafBlind, profoundly intellectually disabled, with sensory-integration dysfunction and a compromised immune system and gastrointestinal system. He almost constantly seeks sensory input from anybody and anything within reach, and he cannot be left unsupervised safely. The stress and costs of trying to make it work outweighed the benefits, so it was time. We had been on the Innovations Waiver waitlist for four years, and I had just found out, with some help from the NC DeafBlind Project, that the average wait is eight years – GASP. I had heard it was only two!
Onward and Upward
Back to my notes that day. Over time, my husband and I had developed a routine to get Damien ready in a hurry, or what seemed like a hurry for him, to get out the door to school, and then later to just begin his day with his caregiver. His gastrointestinal condition had worsened, and part of the remedy for it includes minimizing stress. I decided to slow play his wake-up, breakfast, perfunctory tasks and routines in the mornings, because the only timeline I had was our own. I had the time to allow him to make his own bed, shave as much as he could on his own, pack his own lunch (with a mini-schedule), etc. Bonus: stress reduction, which reduced flare-ups of ulcerative colitis.
Next, using existing programs in which he was actively participating, I added programs that came along and that I targeted, including horseback riding at Rose Hill stables in Monroe with Sheperd's Lodge group ($25); SKILLS Health Choice class once a week ($38); Adaptive Program at Main Library (Free); volunteer for St. Matthew REACH homeless outreach, ($10), swimming or exercise at the YMCA three days each week ($25); TRec sports class ($10); Feast With Friends ($10); plus scheduled walks at local parks and other scheduled volunteer activities. In total, the weekly costs of care average $150.
This schedule is also richly supplemented with free activities from organizations including the Arts and Science Council, such as Clayworks, Drums4 Life, and Jazzin' with the Seniors. There are also free museum days at the Mint Museum, and Discovery Place Nature offers free and low cost activities.
I hope you have found this useful. All that I have listed here helps me to structure time in which I try to engage Damien in activities to grow his communication and social skills and lead a healthy, balanced life. AND I get to make some fantastic connections with other parents and caregivers! We have a grand time.
Nancy Collins is an active mother to three young adults in the south Charlotte area and a member of the Special Friends Connection-Charlotte Area group. She also is a little bit goofy and enjoys homemade pizza and the beauty God unfolds in life.
---
For support and to make more connections within the Charlotte area, consider joining this private Facebook group Special Friends Connection — Charlotte Area.