Making FAFSA Changes Work for You
On Oct .1 the FAFSA application window opened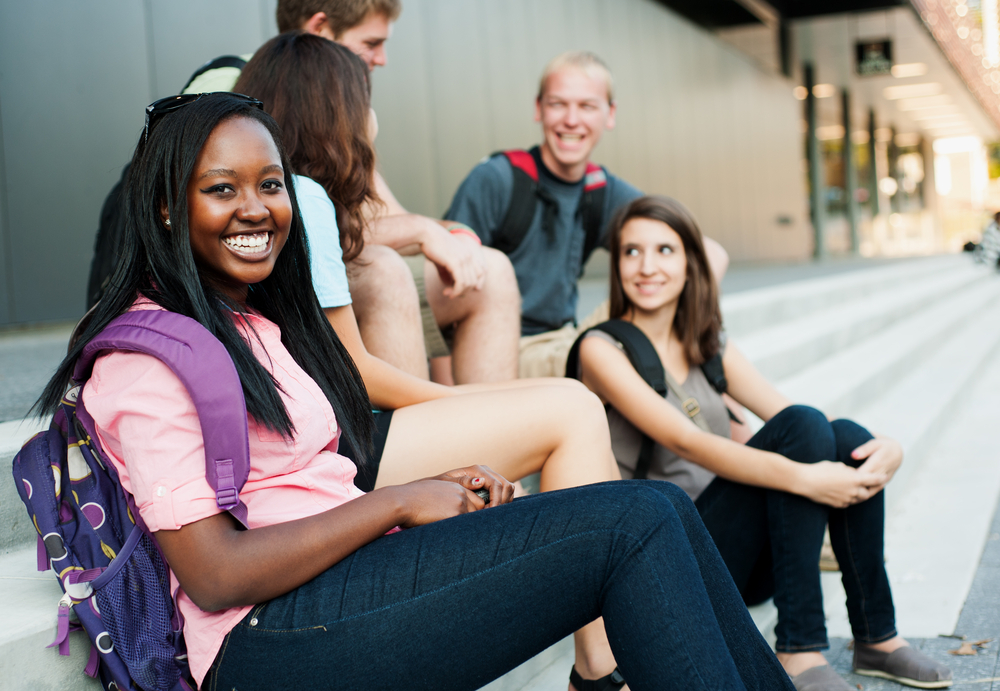 To fans of the obscure: "Does anyone really celebrate National Homemade Cookies Day and National Fire Pup Day on Oct. 1?" To the rest of us—especially those with children soon headed off to college—Oct. 1, starting in 2016, will be known as the day the Free Application for Federal Student Aid (FAFSA) window opens.
This is a huge deal.
Previously, students have had to wait until a real holiday, New Year's Day, to file their FAFSA. The earlier deadline means that those in-the-know (like yourselves) have a distinct advantage in the great financial aid chase that is about to begin.
"I thought this wasn't until 2017-18?!"
If you only glanced at the headlines, you may have come away thinking that the changes to FAFSA are something to worry about next year. All of the references to 2017-18 are about when your child will be attending college. Students about to enter their senior year this fall (2016) will be enjoying their freshman year at TBD University in 2017-18. Let it sink in now—the FAFSA submission timeframe begins on Oct. 1 of this year.
Why the Change?
The FAFSA application process has long been maligned as an unnecessarily convoluted and cumbersome enterprise. The Obama administration agreed to this change in 2015 after being pressured from just about every relevant interest group you can imagine—from the colleges and universities themselves to consumer advocates to the Gates Foundation. Just about everyone with any knowledge of college-related finance believes that moving the FAFSA window up will make the whole process easier, help lower and middle-income families, and empower students to make wiser, more cost-conscious college decisions.
Submit as Early as Possible
We have always advised families to submit the FAFSA as early as possible, as aid is distributed on a first-come, first-served basis. Too many parents and students in the U.S. either A) don't file a FAFSA at all, or B) wait until June 30 because, well, it's not due until then. While not every college and university will be bumping up their FAFSA processing timeline commensurate with the new Oct. 1 date, it is still in your best interest to submit your forms before your neighbor drags his tacky, oversized, inflatable Halloween decorations out of his garage.
"But I don't file my taxes until April…"
In the past, many people waited until after tax season to file their FAFSA—which meant submitting an application three to four months into the window. While the FAFSA did allow you to estimate your financial information ahead of tax season, this involved additional effort. Now, the system couldn't be easier.
Going forward, parents can provide tax information from two years before their student is slated to start college. For example, parents with teens starting college in fall of 2017 can submit their tax info from 2015, which greatly simplifies the process. You can further streamline things by using the IRS Data Retrieval Tool to automatically plug in your essential info. Since this comes directly from the IRS, it doesn't need to be verified or double-checked, thus you won't have to waste time submitting hard copies of your tax returns to prospective colleges.
"I don't even know where I'm going to school yet!"
These may be the first words out of your rising senior's mouth when you tell them their FAFSA is "due" Oct. 1 (not officially of course, but October is the due date you should self-impose). Tell your son or daughter not to worry — just list the top 10 schools he or she is considering (the FAFSA only allows 10 on the official form). We recommend erring on the side of listing schools your son or daughter may not ultimately end up applying to since there is absolutely no downside to listing extraneous institutions on college applications. Students can also add institutions at a later date, after submitting the FAFSA.
College Transitions' Bottom Line
As in much of life, rewards go to those who are proactive and detail-oriented. The financial aid scramble has always been more fruitful for those who finalize their FAFSA paperwork early in the process. If you have all of your financial documentation prepped and you're ready to hit the ground running on Oct. 1, then you are primed to have the most productive National Fire Pup Day of your life.
College Transitions is a team of college planning experts committed to guiding families through the college admissions process. As counselors and published higher education researchers, we aim to bring perspective (and some sanity) to college planning, and we strive to provide students with the support they need to enroll and succeed at a college that is right for them. Please visit our website—www.collegetransitions.com—for additional information and be sure to order a copy of our new book, The Enlightened College Applicant, to learn more about the college admissions process.