Make Back-to-School Oh-So Cool
The latest "Daddy Derek" column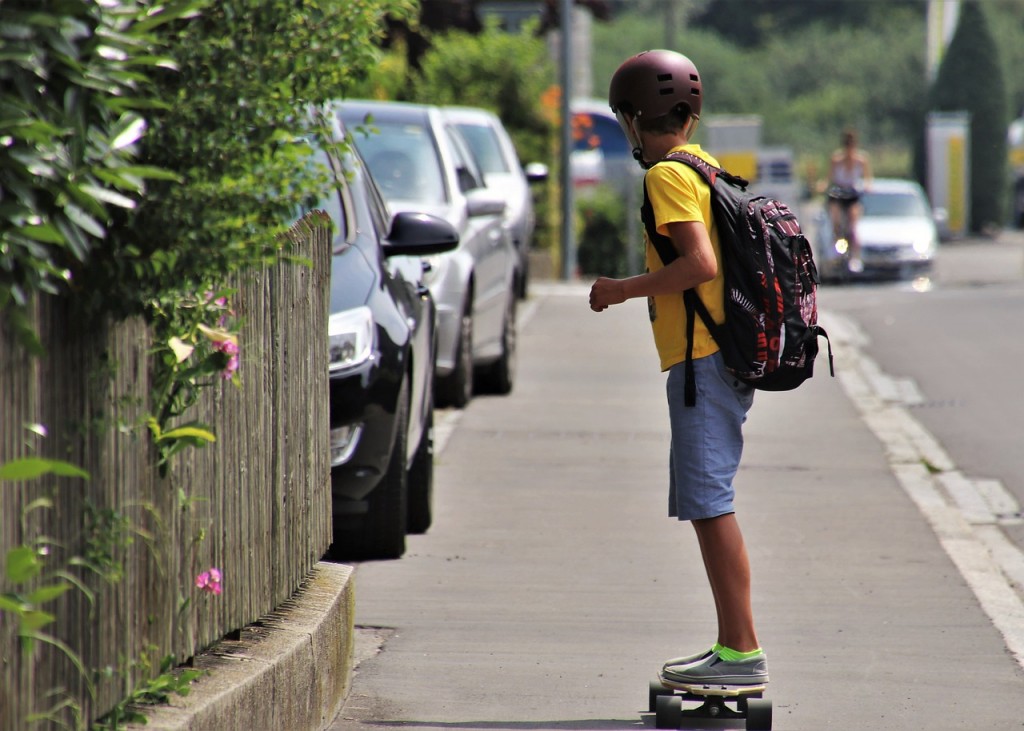 The first week of school always brings out a variety of emotions for kids and their parents — mostly relief and pure joy from parents, and a combination of excitement, nervousness and sadness from youngsters. Where did summer go? My boys are starting the third and fifth grade at the same elementary school they've always known. They luckily have a good understanding of how things work and what their teachers expect. My boys' biggest unknowns are what their new teachers and classmates will be like.
Beginning a new school year is, in some ways, very similar to starting a new job. You need to get a feel for the new boss and the people in the cubicle next to you. There are some things you can do to help make the first week a smooth one. Remember, it's always nice to make a positive first impression for everyone.
Meet Your Teacher
Every school I know of has some sort of preview night where you can meet the teacher, check out the classroom, get an idea of the structure of the day and what the work will be like. These are often very hectic affairs, making it difficult to get a chance to let the teacher know about your child's needs and what kind of learning and discipline works best. It may be better to let those teachers know that you'll be emailing them a short introduction of your child — who they are and what he or she is like.
Set Goals
Each school year offers a fresh start, but it's OK — even encouraged — to go back and look at strengths and weaknesses from the previous year and use them to help set a few academic and social goals. My wife and I, for instance, are desperately hoping that this will be the year we get our third grader to eat his breakfast in less than 40 minutes. Other goals can include them making a specific number of new friends, getting involved in a new activity or club, or just working toward being better organization so all homework gets turned in on time during the first month of school.
Review Your Schedule
Make sure everyone has a heads-up about what the weekday schedule looks and feels like — from wake-up times to when all leave for school and get home, to what time they eat lunch. Our kids know that on Mondays they have Faith Formation right after school. They also know which days they or their sibling has an extracurricular activity that we attend as a family. Nothing is worse for a kid than thinking they have a free afternoon to play or relax, and then find out that they actually won't be home until just before bed. Be sure to get their input, too. Do they think they can balance all of their activities? Deciding how to best use the limited hours in a day can be a moving target.
Read Everyday
Hopefully, this was something you didn't let up on over the summer months. Maybe it's because part of my job as a television anchor/host involves this, but the truth is that you and your child can't read too much. Our boys do a minimum of 30-45 minutes a day at home, but we offer small rewards/choices when they do more. Some of their reading is on their own and some is with either me or my wife. Reading out loud together is great practice and gives you an opportunity to engage in conversation about the material. It also helps make sure they understand the words and concepts.
First-Week Reward
Make sure to give your kids (and yourself) a pat on the back for a job well done and set a positive tone. Find a way to celebrate, whether it's a special dinner, a unique treat or even a family excursion to a favorite spot around town.
Summer vacation goes quickly, but rest assured that the first few months of school will also go fast. Taking a few positive steps to help kick things off benefits all in the family.
Derek James is a host of WCCB News Rising and dad to 10- and 8-year-old boys.