Make a Splash at Charlotte Pools, Spraygrounds Starting Memorial Day Weekend
If you can't take the heat, jump in the water and cool off!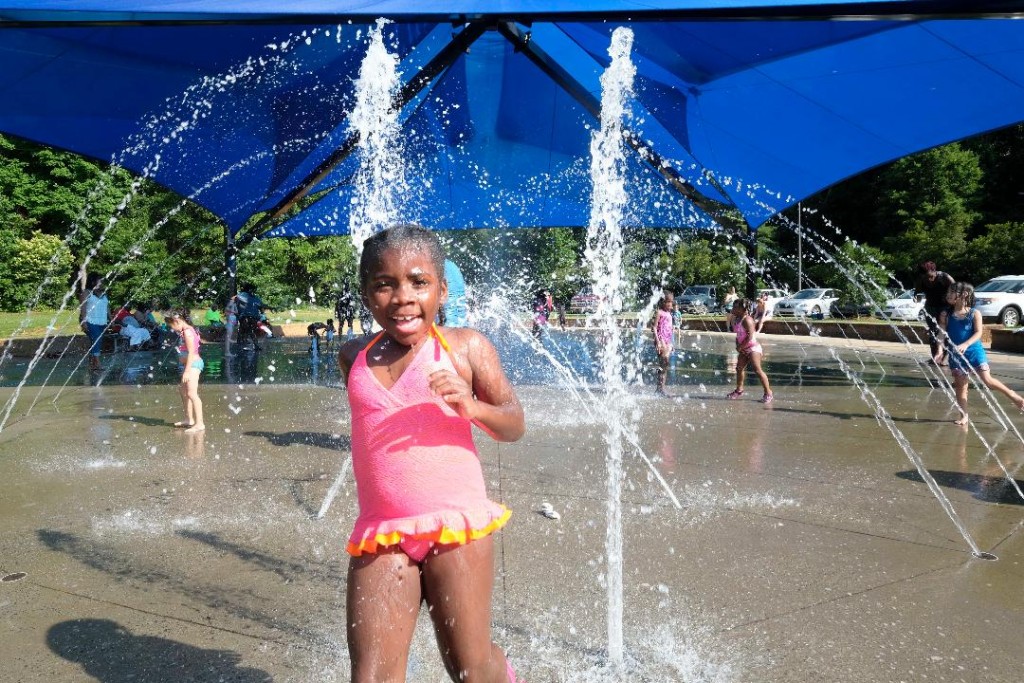 Warm days and bright Carolina sunshine mean one thing – it's the perfect time to make a splash! Be sure to put exploring these public pools and unique spraygrounds at the top of your adventure list this summer. These spots around town make for fun and affordable afternoons – guaranteed to wear out the whole family and keep everyone cool. Watch for more public pools to open as staff positions are filled.
Bring the towels and sunscreen and head here for some much needed pool time. With a twisty water slide and zero-entry area for the little ones, families can take a vacation without leaving town. Opening day is Saturday, May 29 and individuals and groups can enjoy the facility for 1.5 hours per visit. Time blocks are 11 a.m., 1 p.m., 3 p.m. and 5 p.m. You must sign up in person on a come, first serve basis due to limited capacity. Hours are 11 a.m.-6:30 p.m. May 29 through June 1. Wednesday, June 2 the facility is closed then Double Oaks will be open Tuesdays, Thursdays and weekends (Saturdays and Sundays) throughout the summer. The fee is $2 per person. 2014 Statesville Avenue, Charlotte, NC 28206
The indoor aquatic center includes a 50-meter competition pool, 25-yard therapeutic pool, fitness center, and hot tub. Capacity is limited. You can reserve a lane online for lap swimming and there are some areas for recreational swimming. Cost is $3 for children and $5 for adults. 800 E M.L.K. Jr Blvd, Charlotte, NC 28202
Popular with the younger set, these havens of H2O are usually located in or around parks, restaurants or other entertainment areas so you can make a day of it! You can find these fab places to have fun all around the city and each has unique water features so try them all and find your favorite! Open daily from 10 a.m.-8 p.m. starting Memorial Day, there's no room for "I'm bored" this summer. Spraygrounds are free but do not have lifeguards.
Clarks Creek Community Park, 5435 Hucks Road, Charlotte, NC 28269
Captain Jack, Elizabeth Park, 1100 E Trade St., Charlotte, NC 28204
Cordelia Park, 600 E 24th St., Charlotte, NC 28205
First Ward Park, 309 E 7th St., Charlotte, NC 28202
Latta Park, 601 E Park Ave, Charlotte, NC 28203
Nevin Park, 6100 Statesville Rd., Charlotte, NC 28269
Romare Bearden Park, 300 S. Church St., Charlotte, NC 28202
West Charlotte Recreation Center, 2401 Kendall Dr., Charlotte, NC 28216
Come on in, the water's fine!
Photo Credit: Nancy Pierce/MCPRD