Live Summer in the 'Now'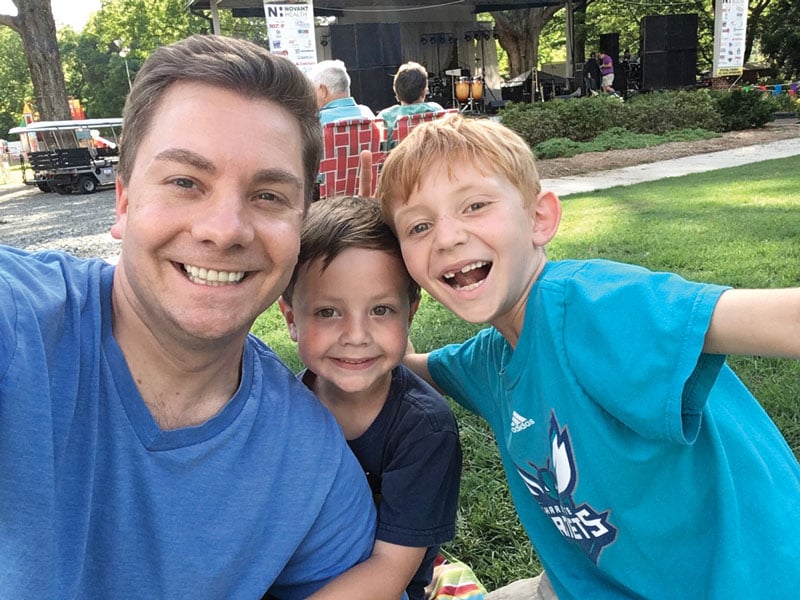 I've started a tradition that on the last day of school for my boys, Tyler, age 8, and Chase, age 6, I stand outside with a huge speaker cranking Alice Cooper's song "School's Out" the moment they get off the school bus. Given their ages, I figure I still have a few more years for this tradition to be awesome and not embarrassing. I love that.
Whenever there are only a few weeks left in the school year, our collective parental attention turns to daycare, summer camps and beach trips. I don't know about you, but I find that summer is a great time to play and refresh. Whether we're working or not, most of us take more time off during the summer months and we loosen up. Or do we? It can often feel like we are just as regimented with our schedules during summer as we are during the school year — maybe even more so.
As a family, we are "calendar people" most of the time. What I mean is that a lot of events, big and small, are written on all of our calendars. If it's not on the calendar, it doesn't exist — or isn't as likely to happen. I have a tendency to treat items on a calendar, including the fun stuff, like items on a checklist. It frankly is a little sad.
When my boys were younger, an hour-by-hour account of what we were doing each day like you see in an elementary classroom would have been welcome, as they craved structure. Today? I'm not sure we need as much of a plan every single day of summer.
When my kids were still of "napping age," the entire summer schedule seemed to be planned around their sleep schedules. I can remember having to leave by a certain time if we were going to go to the Riverbanks Zoo in Columbia, S.C. and still plan on getting their afternoon naps in. It's much easier now to just pick up and go, or do something at the spur of the moment.
Do we really need to pick a day for putt-putt and add it to our calendars? I've found with my kids that while having some things to look forward to is great, the element of surprise keeps things fun and interesting for all of us. As someone who is easily bored by routine, spontaneity is one of my favorite ways to show my kids how much I care.
While I love that my kids want my wife and me to play with them, I also know how important it is to have unscheduled, unsupervised playtime. I am who I am today because I had the opportunity to pretend I was a spy, make up new games and go on adventures with the neighbor kids on our bikes. Kids already have lots of structured, supervised activities, including sports, clubs, church activities and camps. A break from that routine pushes kids to come to agreements with others, create rules and come up with goals helps them inside and outside the classroom as they get older.
When you aren't obsessing with schedules, it's easier to be together as a family… naturally. And you know what? Now that this article is done, I'm going to take some time to figure the next way I can surprise my kids. Ooh … horseback riding?
Derek James is a WCCB News Rising anchor, and lives in Charlotte with his wife and two boys, ages 6 and 8.