Life With a Disability: A High School Perspective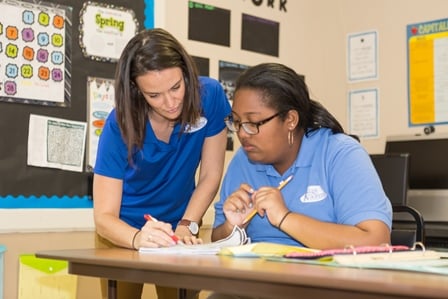 Students at Philips Academy were asked to share their thoughts on navigating high school with a disability. Responses were edited for brevity, but not for content.
---
What do you want parents to know about life with a disability?
We feel completely different and unusual with everyone around us. Your child will think and act differently from everyone and that will sometimes cause you stress, but you'll just have to get use to it and overcome your own anxiety. At Philips your child will learn how to deal with life problems and issues while dealing with their issue it will also allow them to bond with others here because everyone understands where they're coming from. Your child will feel like they're on an island so you just have to learn how to get there and adapt with them.
Having a disability feels normal for me since I've had it all my life. While it stinks that I'm not like other people and think like them, I like to think this makes me unique in a sense. Sometimes it will feel like you're cursed and you despise your existence, but that's just something I've learned to accept about myself. I just like to think that I'm special in my own mind and that's all that matters to me.
— Jackson, 2017 graduate
---
What is a typical day like?
When we first get dropped off in the morning room we chat with friends until we go upstairs to start our day. Our classes are occupational preparation, vocational training, English, math, social studies, science, School-Based-Training and PE. Each class is about 45 minutes long but some are longer. My day starts with occupational preparation with Ms. Turner. We get a break which is a time where we can eat a snack and talk with friends. After break I have English with Mr. McGinnis. Then I go to my favorite class which is math! After math taught by Ms. Fredrick we head down to the youth center and have lunch. Then we do school jobs and have PE. But Wednesdays are different because we work.
— Lily, 2018 graduate
---
What do you do on a Wednesday?
Today I worked at Philips Academy the reason I didn't go to Sardis Oaks (Nursing Home) is because of the flu outbreak. I thought the teachers trusted me more with doing the laundry which was a good teaching moment and If I Didn't do it right I can always learn from my mistakes and do it right next time. The other job tasks I did today were hole punch papers I also went on a computer and copied some sentences from a book. My work speed was average. I though the laundry was stressful because I haven't totally learned laundry. My supervisor said I had a good attitude and I stayed calm when things didn't go as planned and my supervisor said If I don't Know what to do then I should ask questions. I thought I was a little rusty on that part since I haven't worked at school in a while.
I liked working more independently today With my job tasks I believe this is the start of me doing more job tasks on my own.
— Matthew, rising senior
Students learning cooking skills at Philips Academy.
---
What are your goals?
To be a person who is kind, friendly, and especially hardworking. I would like to always help out family and friends if they are having problems with their everyday lives and also to stay in touch with them. As an employee, I would like to be punctual, always have a high degree of concentration, paying attention to detail, be a good listener and be willing to help others in need.
I would like to have a place to live in on my own someday if I can show that I can be more independent by making food for myself, making my bed, cleaning my bathroom, and making sure my closet is organized. I will take the time to read a book and listen to music because of how relaxed it makes me feel in order to refresh myself and be at my best. I would like to still participate in Special Olympics … because I believe that anybody, no matter what age, can enjoy sports.
— A Philips Academy student
---
Anything else you want parents to know?
Have you ever been told you can't do something, or even "you won't go very far in life?" Philips Academy is a place to learn in fun ways and not sit in a chair for hours and write the entire time. Philips lets our voices be heard and we are allowed to be ourselves. I love coming to Philips because I'm me! I get to express myself without being made fun of. Philips is a place where I feel smart.
Teachers here take things step by step and don't just skip something if you don't understand the concepts. I hope to encourage others to come and be welcomed with a smile when they walk through the halls. I want to thank all my teachers for a wonderful job. I love how they take their time and encourage us that no matter the type of person we are we are created special and we can do anything if we put our minds to it.
— Sammie, former student
---
Philips Academy is a community of learning unlike any other in Charlotte. Designed specifically to meet the special needs of students requiring a life-centered approach to education, our school offers a unique combination of remediation, practical instruction and community-based application.
Our mission is to provide our students with the academic, occupational and social skills needed to be self-reliant, confident and contributing members of their communities.
For more information visit us at philipsacademync.org
For support and to make more connections within the Charlotte area, consider joining this private Facebook group Special Friends Connection – Charlotte Area.