Letter from the Publisher: Charlotte Parent New Website Launch
Welcome to the new and improved CharlotteParent.com.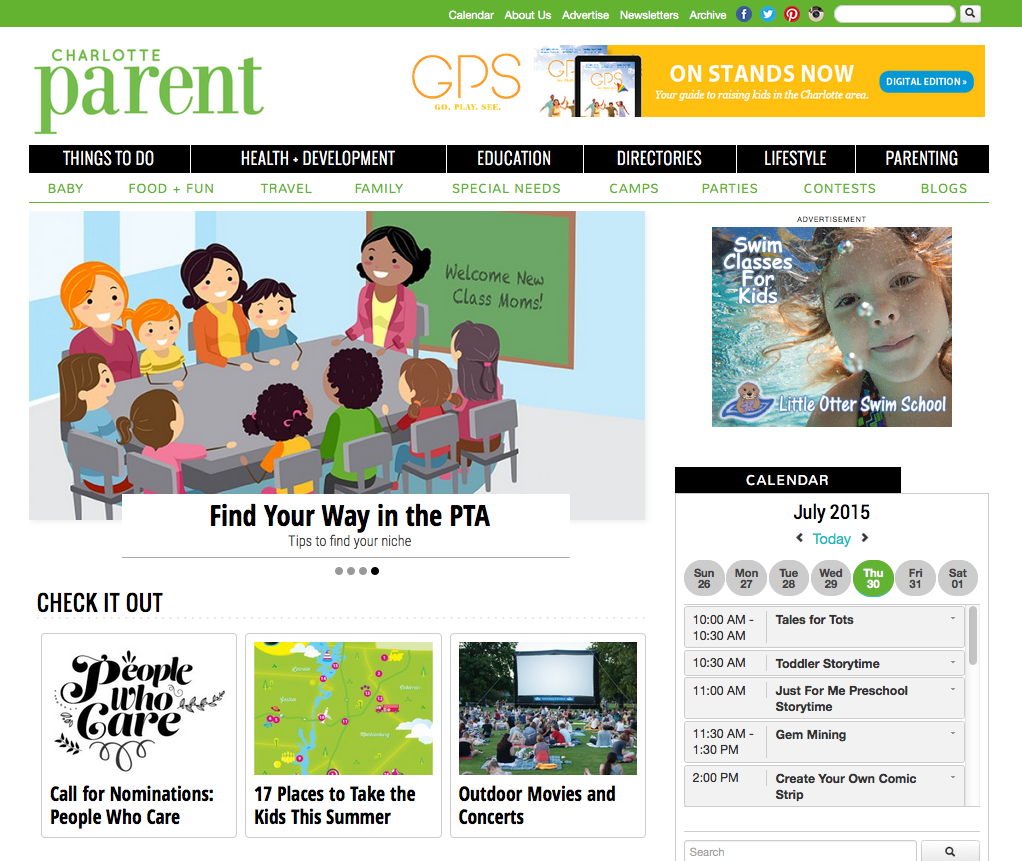 Dear Readers,
I am excited to announce the launch of the new CharlotteParent.com!
Your comments, survey responses and social media feedback were the guiding forces behind the new website design. With the sole purpose of giving you easy access to the content you care about most, we simplified the menu and targeted your favorite topics like Things to Do, Education and Camps, adding helpful features to get you to important resources faster.
We hope you will enjoy clicking around our new digital home. Here are a few features to check out while you browse the new CharlotteParent.com:
Get today's Calendar details on the homepage with one click.
Find fun things to do with our "This Weekend" search.
Download events to your personal calendar with "Get this Event".
Search faster with improved directory searches for camps and more.
Rate business listings and read ratings from parents like you.
Track the top 5 most popular stories parents are clicking.
….and get it all on the go with our fully responsive site
Find out more from editor Michele Huggins in The Daily Post — she's got the full scoop on what's new and what you're going to love. In fact, there is so much to love about our new website that we're throwing a virtual Launch Party for the month of August. We hope you'll join us and invite some friends.
Thank you for going with us on this journey we call parenthood!
Best,
Eve White
Publisher | Executive Editor, Charlotte Parent