Largest Touring LEGO Fan Experience Coming to Charlotte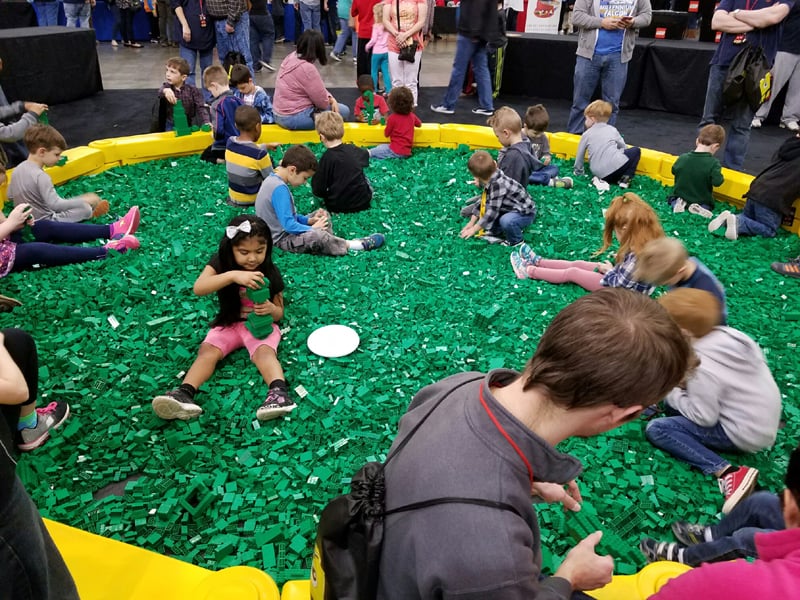 Brick Fest Live! is scheduled for the Charlotte Convention Center (501 S. College St.) on June 3 and 4. LEGO®-loving families are invited to get inspired, educated and entertained with tens of thousands of square feet of LEGO fun! Tickets are available now at brickfestlive.com.
Brick Fest Live, the largest touring LEGO show in the United States, features mind-blowing creations made entirely of this timeless toy, challenge and build areas, and the largest LEGO vendor market anywhere featuring favorite sets, custom creations and ultra-rare items. Founded and produced by a pair of Dadpreneurs inspired by their own children's love of LEGO, Brick Fest Live! allows families to enjoy jaw-dropping creations from all over the world.
"Brick Fest Live! was created to increase awareness that science, technology, engineering and mathematics (STEM) are all in play when it comes to LEGO and other construction toys," says Brick Fest Live! founder Chad Collins. "At Brick Fest Live!, families build together to accomplish their goals and find creative solutions—all while inspiring the next generation of artists, engineers and leaders."
The event includes hands-on building attractions and the largest variety of LEGO-themed merchandise under one roof. Highlights include:
The Brick Show Experience: Meet popular YouTube LEGO show hosts from The Brick Show and become a star by being featured in an upcoming video
Brick Fest Derby: Build and race your custom built LEGO derby car down one of our 35-foot long timed tracks.
Collaborative Building Activities: Help build a Guinness World Record-setting mystery floor mosaic
Inspiration Stations: Make an existing LEGO city your own by adding your own custom creations
Video Game Arena: Have a favorite LEGO video game? Come challenge your family or make new friends in the Brick Fest Gaming Arena
Brick Fest Theater Trivia & Entertainment: Participate in LEGO trivia all while taking a break from what will be an overwhelming amount of awesome
Mosaics: Using a colorful variety of 1×1 LEGO bricks, build a piece of art to proudly display for other attendees
Shopping: Find new, vintage, rare, and custom LEGO sets and merchandise from one of the many merchants in attendance.
Brick Fest Live will be held June 3 and 4 at the Charlotte Convention Center. Tickets are available for four-hour play sessions or all-day VIP passes.
SESSIONS
All priced at $24.50
Saturday, June 3: 10 a.m.- 2 p.m.
Saturday June 3: 2-6 p.m.
Sunday, June 4: 10 a.m.- 2 p.m.
Sunday, June 4: 2-6 p.m.
VIP SESSIONS
Includes one-hour early entrance with all day admission with re-entry, goodie bag and exclusive VIP lanyard! Priced at $49.50.
Saturday, June 3: 9 a.m.- 6 p.m.
Sunday, June 4: 9 a.m.- 6 p.m.

For more information, visit brickfestlive.com.