Kindergarten Readiness Programs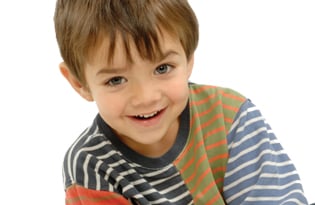 Kindergarten, many say, has become the new first grade. Parents are feeling the pressure to make sure their children are ready to dive into academics when they enter school. That translates into an increase in everything from competition to enroll in some preschools to enrolling children in a "transitional kindergarten" year.
Early childhood learning experts emphasize that children's brains develop rapidly in their first years of life, making it an ideal time to build a strong foundation of academic and social skills. Preschool teaches children how to cooperate and interact with all kinds of peers. They learn compassion and empathy, and that the world doesn't revolve around them.
While more and more preschools are integrating academics into their 4-year-old classes and pre-kindergarten curriculums, preschool administrators stress that learning social skills and classroom skills are just as important.
"The social benefits of pre-kindergarten are undeniable," says Jennifer McWilliams, director of Ivybrook Academy. "Young children learn to live in a classroom community where they can make friends and learn to cooperate with others."
As kindergarten-readiness has become a buzzword, some preschools are teaching children basic learning skills, such as critical thinking and problem solving, that can benefit them throughout their education. In pre-K programs, children learn to ask questions, solve problems and explore subjects that interest them. Just as importantly, children learn how to sit still during circle time and walk in a line.
Julie Babb, director of the Charlotte-Mecklenburg Schools' Bright Beginnings, a preschool program designed to help children who may be behind the level of their peers, says that kindergarten teachers say they immediately recognize students who have attended Bright Beginnings.
"They can tell by the skills they have," says Babb. "They see it in problem-solving and school-readiness skills." The changes in children between the beginning and the end of the school year can be dramatic. "We see incredible growth for the kids," she says. "It's everything from children who may have no idea what their last name is when them come in to now they can write their names, know most of the letters in the alphabet and pretend to read a book."
Red-shirting
Academic "red-shirting," the trend of sending a child to kindergarten a year after age-eligibility, is another way parents are ensuring their children are academically and socially ready for school. Children need to turn 5 by Aug. 31 to be eligible for kindergarten enrollment in North Carolina public schools. Cut-off dates for independent schools vary.
Many red-shirted kids are boys with summer or fall birthdays, and parents believe an extra year before kindergarten will help them be more successful in school. Some research supports the practice, while other results show benefits diminish in several years.
Marybeth Mahal, owner of the Primrose School of Lake Wylie, said parents are increasingly concerned about academics, and her school offers a kindergarten curriculum in its pre-K class. Other preschools offer TK, a transitional kindergarten year, a program that bridges pre-K and kindergarten for children whose parents choose to wait a year before enrolling children in kindergarten.
Clear answers on the long-term benefits of preschool are hard to find, but experts agree that anything parents can do to prepare their children for school, whether it's reading at home or enrolling in preschool, can provide a strong foundation for academic success.
Preschool Smarts for Parents
Here are some questions to ask when evaluating preschools for your child:
1. What are the qualifications of the staff? Some preschools will only hire teachers with four-year degrees to teach older children.
2. What is the philosophy of the school? It's important to know how the school balances academics and play.
3. How will the curriculum prepare my child to transition into elementary school? Preschool curriculums vary widely, from traditional to more progressive approaches to learning.
Marty Minchin is a freelance writer based in Charlotte who has two children, including one in preschool.?
?