Keeping and Teaching Your Child Social Graces
Time-honored etiquette may be old-fashioned, but don't assume it's passé.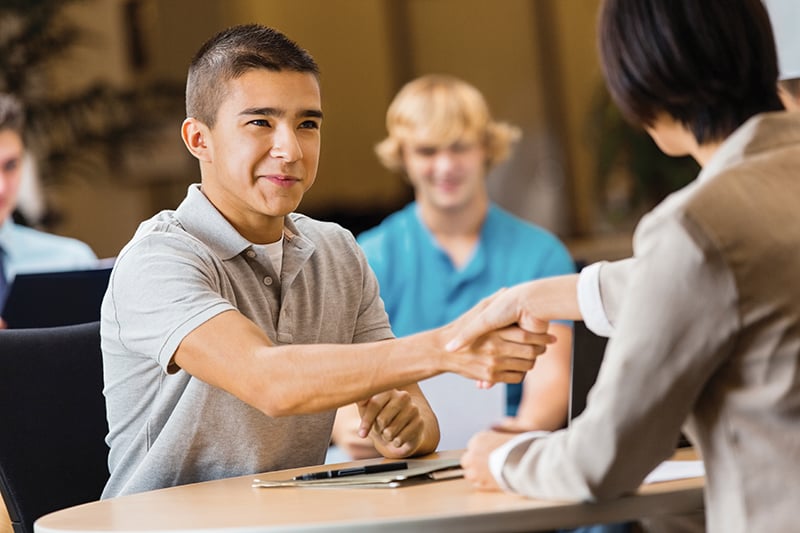 When someone mentions manners, you might picture grandmothers swatting young elbows off the table. Time-honored etiquette may be old-fashioned, but don't assume it's passé, says Dr. Donna Corbett, executive director of Amazing Grace Etiquette Inc. in Raleigh. As it turns out, manners go beyond the dinner table — though they play a role there — and impact everything from your child's earliest friendships to his future employment. Read on for age-by-age tips on raising a child with social savvy to spare.
---
Ages 1-5
Model Behavior
Toddlers aren't known for polite behavior, but little ones as young as 18 months can begin learning basic manners, says Angela Santomero, child development expert and creator of the popular children's PBS series "Daniel Tiger's Neighborhood."
"Manners are all about empathy and respect. Babies as young as 18 months will mimic what they see and hear," she says. "Talking to your child, as well as others around you, in the way you want your child to talk to others, helps form the foundation of empathy." From there, tots begin to learn the importance of treating others well.
When it comes to basic etiquette, Corbett says, "The hardest job kids face today is learning good manners without seeing any." When parents consistently say please and thank you, chew with their mouths closed, demonstrate good technology habits (pocketing that phone during family time), and avoid interrupting others, children pick up these habits too.
---
Ages 6-12
It's for You
The school years bring close connections with new friends and for many, first phone calls with pals (often courtesy of mom or dad's smartphone). Sadly, phone manners — the set of behaviors associated with respectful telephone communication — seem to have fallen by the wayside in the age of texting and screen-based socializing. Whether your family prefers connecting via FaceTime, Skype or a basic corded landline, modern kids need to learn communication etiquette for the phone, along with other forms of electronic communication, Corbett says.
"When calling a friend, if someone else answers, introduce yourself and ask to speak with your friend. Don't interrupt others when speaking on the phone," she says. "If you must answer a cell phone call in public, excuse yourself, don't involve others in your conversation. And if you have a camera phone, never take photos of people without first asking their permission."
---
Ages 13-18
Social Sparkle
Whether your child is interviewing for an after-school job, a summer internship or a college admissions spot, essential etiquette can make the difference between acing the interview or falling flat. Introduction basics are something teens should master by high school, according to Corbett, and include a firm handshake, eye contact, and speaking with a smile and confidence. "Acknowledging adults appropriately by addressing adults by their proper titles: 'How are you, Mr. Jones,'" is another vital skill," Corbett says. More advanced, age-appropriate table manners, including which knife and fork to use, where to place napkins, and which water glass belongs to you, help spark confidence when teens eat at friends' homes, in restaurants and on dates. Electronic protocol (never text something or post something online that you wouldn't want your entire community to see), and professional dressing and grooming are other elements of etiquette to help teens succeed in high school and beyond, Corbett says.
"Manners provide that 'extra edge' that makes the difference."
---
Malia Jacobson is an award-winning health and parenting journalist and mom of three.