Junior Ranger Day at Great Smoky Mountains National Park
Great programs for the kids Saturday, April 22 at at the Oconaluftee Visitor Center.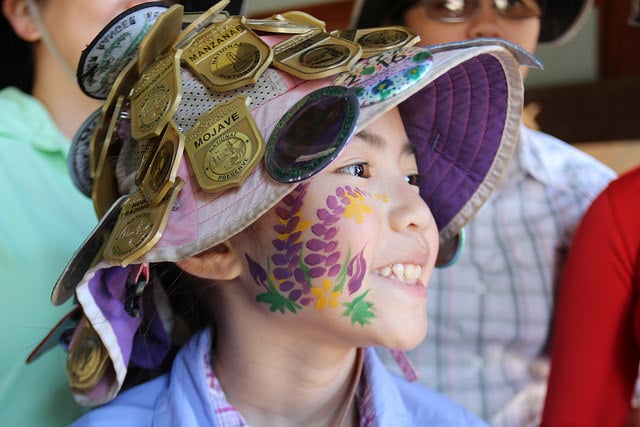 "Explore, Learn, and Protect!" The Junior Ranger motto is recited by children around the country; each taking an oath of their own to protect parks, continue to learn about parks, and share their own ranger story with friends and family.
Spanning the North Carolina-Tennessee border is Great Smoky Mountains National Park (GSMNP), which will celebrate Junior Ranger Day on Saturday, April 22, 2017, including a special opportunity for kids to get involved in the program.
Junior Rangers are typically between the ages of 5 to 13, although people of all ages can participate.
Children and their families can join a variety of free, hands-on activities including:
Ranger-guided walks
Historic toy making
Speaking with a real wildland firefighter
Creating a personal bandanna
Visiting touch tables with animal skins, skulls, and scat.
Children can earn their free Junior Ranger badge by completing three specifically-planned activities. I've seen several Junior Rangers take their oaths at parks across the country and everyone always wears a big grin. The Junior Rangers puff up a bit with pride in their achievement.
For older visitors, the park also offers a "Not-So-Junior Ranger" program, which rewards a patch.
National Park Week and Junior Ranger Day
The National Park Service itself celebrates National Park Week from April 15 to 23, 2017. GSMNP will offer special activities at the Oconaluftee Visitor Center outside Cherokee, North Carolina—the closest of the three centers to Charlotte.
The two others in Tennessee—Sugarlands and Cades Cove—will also offer programs for Junior Rangers. All three programs will run from 10 a.m. to 2 p.m.

Here's what to pack
For your safety, visitors are encouraged to consider personal comfort needs and bring water, sunscreen, and appropriate footwear. And be sure to charge your phone batteries and capture that oath-taking ceremony for posterity!