Jump Start Your Healthy Life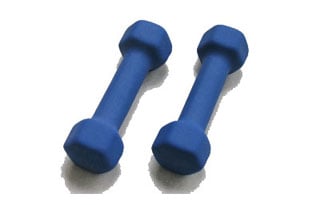 Want to start your own Fit Family Challenge at home but don't know where to start? These quick tips will help you transition to a healthier lifestyle.
• Do it together. Get your kids involved in new healthy habits as a way to spend time together, and you can even make it educational. Learning to measure out quantities for recipes is a fun hands-on math activity.
• Get creative. Fitness isn't always about spending time in the gym. Everyday activities that get you moving can be just as beneficial. Gardening, cleaning the house, climbing the stairs and pushing a stroller can all count as physical activities.
• Try new things. Explore a new hiking trail. Grow a garden. Sample new foods at a farmers market. Getting healthy is about exploring new possibilities.
• Set goals. "Once you forget your goal and lose focus, you're just treading water," says local fitness expert Paul Sklar. Post goals next to your bed or on the bathroom mirror so you see them each day.
• Celebrate small victories. Track your progress and reward your successes with a fun family activity like a movie night or a camping trip. Having something to look forward to holds everyone accountable.