Joining the Team or Going It Alone?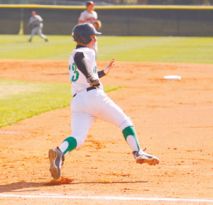 When it comes to sports and children, one of the biggest decisions is what sport to choose. There are many different options in the Charlotte area, so you should first narrow the field by considering if your child will prefer an individual sport or a team sport. Taking clues from your child's personality and passions will help you make the right choice, and he or she will reap the social, emotional and physical benefits of participation.
Going Solo
If your child is shy, withdrawn or lacking self-esteem, an individual sport may be a logical choice. Individual sports remove the pressure of the team counting on one player — and the feeling of letting teammates down — and replace group-based expectations with a focus more on personal challenges and growth.
On their own, these little athletes learn self-reliance and how to find the inner strength to push themselves. They also learn to set goals and compete against themselves, striving for a personal best at every opportunity.
Individual sports can be a good starting point for preschoolers. Individual activities, such as gymnastics, martial arts and swimming, are great for teaching children to trust themselves and developing the discipline needed to grow as athletes.
"Each of my girls quickly learned to rely on themselves to get it done — self-discipline became very important and grew as they advanced year to year," says Donna Chapin, whose three daughters began swimming on their neighborhood summer swim team at a young age.
While some people might argue timid children need team sports to boost their confidence and ability to interact with other kids, in most cases, budding young athletes won't lack social interaction if they go solo. Participating as part of a gymnastics, swimming or tennis team, children can learn skills individually but also are part of a team. Equestrian and martial arts are practiced in a group class setting where the group offers support and encouragement, even if the kids aren't on a team competing as one unit.  
The Team Player
Outgoing children may be predisposed to joining a team. From baseball to hockey, these sports promote teamwork — plain and simple. Athletes learn taking turns, getting along with others and strategizing to use the talents of each player to be successful. Emphasis shifts from "me" to "we," as the child learns to contribute to the group effort. Imagine the little batters in T-ball all wanting to go first — they soon learn life is not fair, and someone must go last.
Leadership skills also rise to the surface when children are working together toward a common goal. Even with the negatives of sometimes over-zealous coaches or aggressive sideline parents, there is little that can compare to the exhilaration of a big team win when everyone gets to celebrate the victory — whether they scored a goal or not.
Charles Angerson, who coaches Little League baseball for the Matthews Athletic and Recreation Association, says his players learn to realize that everyone makes errors. "And once that error is made, you let it go, move forward and try your best."
As a coach and a dad, Angerson tries to instill the lesson that "anyone can be a part of a winning team, but having a bad attitude will never make you a winner."
"The proudest moments I have with my boys are not just when they make a great play or get a big hit," he says. "They're when they pat a teammate on the back to say 'Don't worry, you'll get 'em next time.' When I see that, I know that they get it — that there are things more important than the actual game on the field."  
Experiment and Enjoy
Make the sign-up process and beginning weeks of practice fun, and try not to get caught up in the competitive mentality. Your child might be very fast, another child might be strong and another might be accurate. Allow your young athlete to experiment with several sports and learn many different skills until he or she settles into the one — or a few — that really makes him or her happy.
Remember: The final decision is not parents' to make alone. Children naturally may be inclined to an individual sport or a team sport based on their personality and skills. It's important to allow kids to experiment with all types of sports in order to find their niche. Avoid pushing the sport Daddy or Mommy excelled at, and let your little athlete pursue the activity that fuels his or her own dreams.
At the end of the season, succeed or fail, your child will have learned many valuable life lessons.
Solo Sports
Equestrian
Golf
Gymnastics
Ice skating
Martial arts
Running/track
Swimming/diving
Tennis
Team Sports
Baseball
Basketball
Football
Hockey
Lacrosse
Soccer
Softball
Volleyball