J.Crew Warehouse Sale Starts Thursday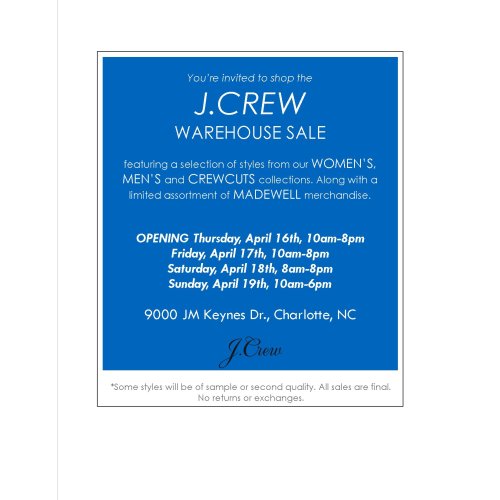 One of my go to websites "Warehouse Weekends" is reporting that there will be J.Crew Warehouse Sale this weeend in Charlotte.
Thursday-Friday April 16-17
10AM – 8PM
Saturday, April 18
8AM – 8PM
Sunday, April 19
10AM – 6PM
The location is the vacant Old Navy next to the Talbot's Outlet Store at the Shoppes at University Place.  The sale is also posted on charlotte.eventful.com.