It's 10pm. Do You Know Where Your Summer Went?
Ask your kids what they love best about summer and make plans for one or two more memorable moments before school starts.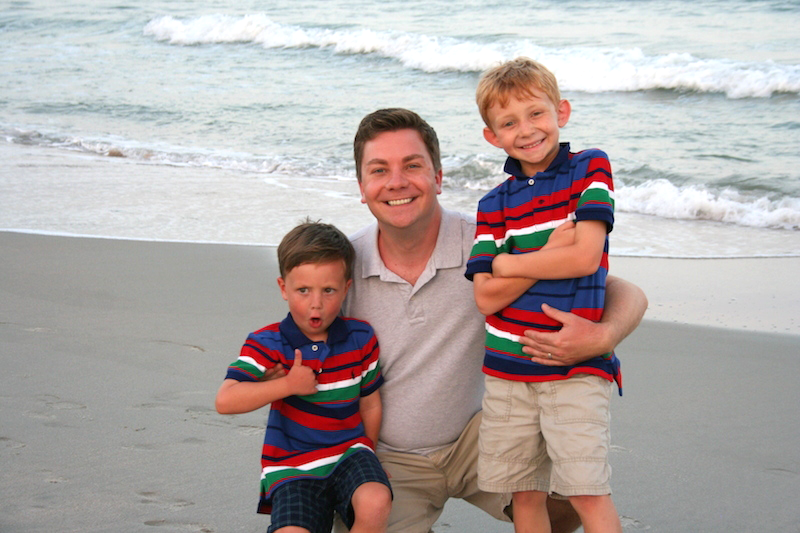 As I write this, there is just 1 more day left before our annual summer vacation in Pawley's Island, SC comes to an end. In just 10 days school starts. I return to work in 3 days, 9 hours & 55 minutes (not that I'm keeping track). While eating lunch outside today, I asked Tyler (7) & Chase (4), What are the best things about summer? I got some answers I expected and a few I did not.
Tyler's Best Things About Summer
The beach
Playdates/Seeing your friends
Getting to see daddy and mommy more
Chase's Best Things About Summer
The pool
The beach
Juice boxes
Tyler's list made me realize how important it is for us to be there for him and engaged as much as possible. He's the oldest and loves one on one time. While waiting for our dinner at a restaurant the other night he asked me if I wanted to go take a walk and have a chat, just the two of us. We did and it was great. We talked about video games, Teenage Mutant Ninja Turtles and took my cell phone and took a bunch of pics together. Tyler picked one to put on Facebook for everyone to see, complete with his favorite, emojis. His little brother is often his shadow and we need to be mindful that he needs a break from his little bro from time to time.
Chase's list made me realize swim lessons have paid off. He loves nothing more than being in the water. Getting him out of the water and onto dry land hasn't been easy this summer. We've signed him up for another round once school starts so he can get his fix. We also need to stock up on juice boxes.
If you feel like me and you don't know where summer went either, then STOP and take advantage of these last few days! Take out your calendar, and in between the back to school shopping, doctor visits and everything else you have to do over the next 10 days plan at least 1 more family activity, we are. Enjoy your last few days of summer!