It Is Time to Stop School Shootings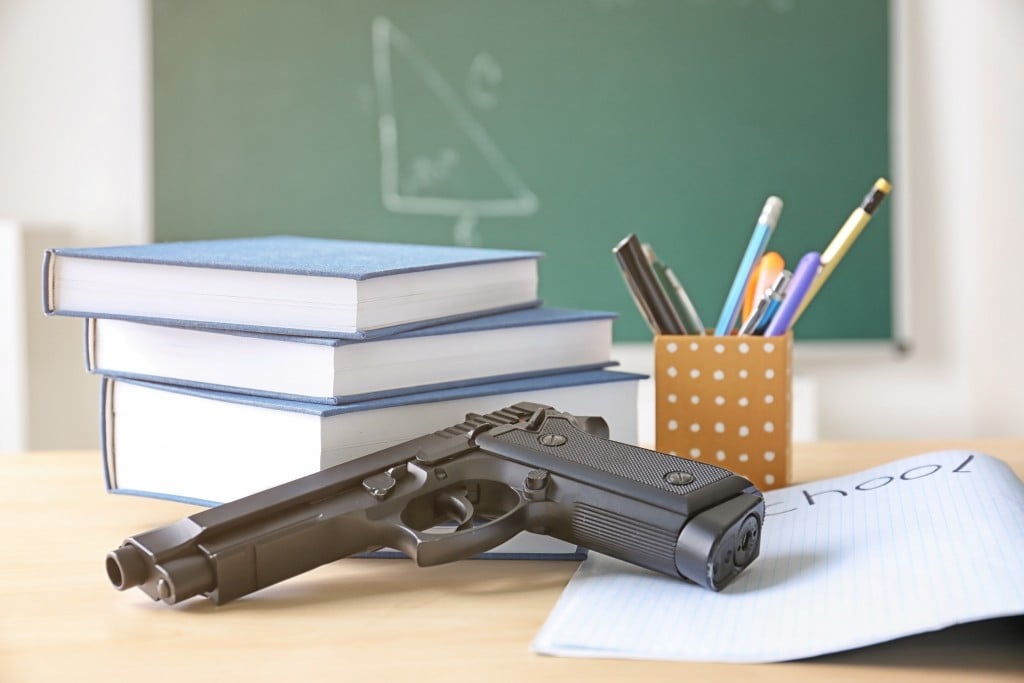 My heart sank, again, AGAIN, when I heard about the Parkland, Florida high school shooting. And then I heard more about the shooter this morning. It makes my body ache, and I cannot imagine the pain the parents who lost their children yesterday are feeling today. I ache for their losses.
I am a parent. I have a child in third grade. I worry a little everyday just because I'm a parent, but when news of another school shooting hits headlines AGAIN, the worry is different.
Charlotte-Mecklenburg Schools superintendent Clayton Wilcox sent this message today:
Across the Charlotte-Mecklenburg Schools district, our hearts are heavy as we stand with the Broward County community in the wake of yesterday's tragic loss of lives to violence on a school campus yet again. Support and counseling are available to anyone across CMS, in every school, who wishes to talk.
I want students, parents and the community to know that each young person we are blessed to care for within CMS is our priority. Today and everyday their safety and security are our number one goal. To that end, I have asked our team to review all safety procedures and I have asked our police and other local law enforcement agencies to increase their visibility and presence on and around our campuses.
But we have to do more. Our nation, sister communities and local leaders have to do more to both protect the precious lives of all our innocent children and support the emotional, social and mental health of all our students. Even muted cries for help cannot be ignored and we must offer more than someday promises in response. As a district, a state and nation, we must work together to lift up our hopes for children's tomorrows with corresponding action today.
I agree with Mr. Wilcox that we have to do more. Mental health of our students is so very important, but the funding to support those needs is not being met. Somehow gun laws aren't being touched. Nothing, NOTHING, is being done and yet we expect something to change. It's only getting worse as these incidents continue to happen on a regular basis.
Something has to give. Children and adults are suffering. It's not to say teachers, counselors and therapists aren't trying. They are. It's not an easy job, especially with such emphasis placed on test scores and achievement numbers. "Muted cries" are there, but there's not enough early intervention available to help the many with emotional, social and mental needs.
Children aren't robots. School is more than just learning math and reading. It's about learning to live a healthy, productive life in a society. Where's the class that addresses mental health and happiness? Where are the dollars to fund these classes and interventions to help grow a healthy and productive next generation?
Hug your child. Smile at your neighbor. Ask how their day is. Sometimes simply acknowledging a person exists in person — not on social media or through a text — can make a difference. Get mad at Congress for not doing something to help get control of "gun control." Speak up. Children should not be the target of other children who simply aren't getting the help they need.