Is Pokémon GO a Go in Your Neighborhood?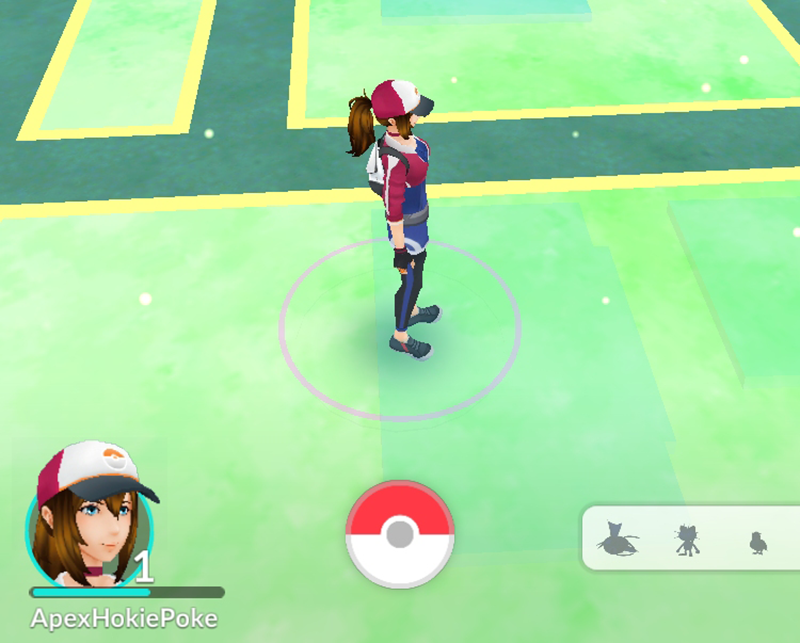 It starts out like any other game. Listen to a quick intro about how to play, choose your character and start playing. But Pokémon GO's mission involves movement across parks, towns — even your neighborhood. That's where this game breaks tradition with other "digital" games.
During the Pokémon GO intro, you meet "Professor Willow," who asks for your help researching Pokémon. He instructs you on how to look for and "catch" the little critters, who run across plains, fly through the skies, or live in or near the mountains, forests or bodies of water. After explaining where you can find Pokémon, Professor Willow guides you through selecting your "style" for adventure, where you choose a character (male or female), hair and eye color, outfit and user name.
Then, start walking.
As you head down your neighborhood street, stroll through town, or hike through a park or trail, Pokémon GO uses your smartphone's GPS and clock to detect where you are and and what time it is. Suddenly Pokémon "appear" all around you. Your mission is to catch them. As you continue down your path, different and more types of Pokémon appear. (Find much better directions for how to play here.)
The "catching" process is simple enough — even for a 40-something mom of three teenagers who suppressed laughter as she nearly walked into a tree trying capture a Pokémon lurking in the park behind her house. (Yes, I am speaking in the third person about myself.)
The premise is refreshing: Movement is essential to participation.
The success is apparent. Pokémon GO, a partnership between The Pokémon Company, Nintendo and Niantic Labs (a Google-owned gaming startup), launched last week and has already topped the charts for the most-downloaded app in the U.S., Australia and New Zealand, according to The Atlantic. Nintendo, which owns 32 percent of The Pokémon Company's shares, saw its own shares surge 25 percent in Tokyo Monday, which added $9 billion in market value to the company, making its market capitalization $28 billion. Other businesses lucky enough to be a "PokeStop" or "Gym" are profiting, too.
Kudos to the creators! It's nice to see gaming companies come up with an innovative way to get kids outside and moving around. There are some dangers to keep in mind, however, including the possibility of pedafiles using it to find unsuspecting children and playing while driving, But for the most part, I'm on board with this game. Or maybe I should say, on the streets and trails with this game. See you out there!
July 14, 2016 update: Common Sense Media has released a review of Pokémon GO that we suggest all parents read and consider. The organization writes:
"Sadly, the experience has a range of poor design choices, technical issues, and security risks. … Add to these issues a string of incidents around violence, private property, and security issues, and it's difficult to recommend the app without some serious caveats and cautions … Still, there's something magical about the social phenomenon and immediate point of connection with other players: Everywhere you go — in libraries, at the grocery store, on the street — people are playing Pokémon GO and approaching each other, smiling and talking enthusiastically about their collections, strategies, and levels. This positive reception indicates players' willingness to overlook the game's imperfections, as well as the stories of distracted players getting hurt, lost, or robbed."
Read more here.
Let us know what you think! Are your kids getting into the Pokémon GO craze?