Involving A Child with Special Needs in Community Activities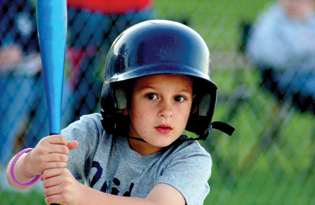 Most typical children are highly involved in sports, clubs and camps. But participating in community activities and local recreation leagues can be tricky for children and teens with special needs, especially those with Autism Spectrum Disorder. Families meet more than a few obstacles attempting to integrate their kids into activities outside the family.
The dilemma begins when it's obvious children are unable to participate wholly or in a typical fashion, because of physical, mental or social challenges. Involving them becomes a strenuous chore for parents, as the kids require a lot of support in a hands-on approach.
Kids with ASD avoid and/or are excluded often because, though they are physically able to keep up with the activities of the club, sport or camp, they do not pick up social cues and/or are unable to follow the unwritten rules.
This results in children feeling anxious and then becoming a disruption to others.
For those who are physically able to participate in an activity, but need social-behavioral support, parents must take on the role of teacher — teaching them everything under the sun. Observing, imitating and mastery don't come naturally to them. Kids should be taught and coached ahead of time away from the larger group. Pre-teach the rules to the game or activity; writing the rules in simple language and using accompanying pictures will embed the information into their minds. Also, creating a social-behavioral short story about the activity, and what might be involved with it, allows children to have a narrative from which to work. Families also might watch videos of the activity or sport.
For kids who cannot physically or cognitively participate in the typical way, parents should try to determine at what level children can be involved. Socializing with peers and having fun comes in different shapes, sizes and colors. Think outside the box, and ask others in the community also to extend an accepting hand.
If kids or teens love baseball, but are unable to play, due to physical and/or cognitive weaknesses, they can be bat boys or equipment assistants or fill other roles. This allows them to still wear a uniform, attend practices and games and be active members of a team.
Being flexible and open-minded, plus adding in some positive thinking, helps families who have a child or teen with special needs. Successful integration into community activities and recreation leagues depends a lot on preparation, review, reiteration and sensitivity.
And don't be afraid to ask questions and reach out for help. When shopping around for a day camp, club or sport, proactively prepare the staff by explaining that inclusion will occur in a step-by-step manner with patience. Then everyone will be on the same team cheering for the successes.
Rebecca McKee is a New York City-based certified special education teacher, with a focus on Autism Spectrum Disorder, as well as a certified Behavior Analyst. She is the owner of The 13th Child — Autism/Behavioral Coaching. Visit her at www.mybehaviorcoach.com.