Introducing the East Mecklenburg Otters Swim Team
Johnston YMCA hosts a new swim team for the Special Olympics.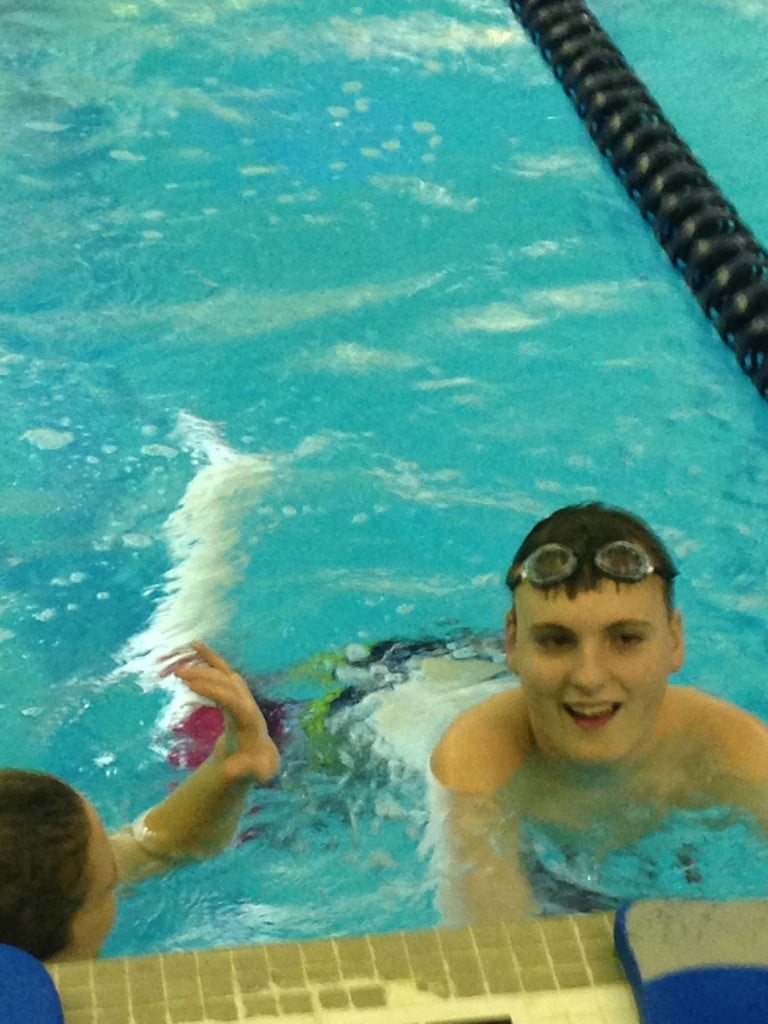 Our twelve-year-old son, Ben, has been swimming for many years, but has never had the opportunity to be on a team. The Johnston YMCA has always made the pool available to him for swimming with his physical therapist and other caregivers. It has been life changing for Ben because he has learned to walk in the water on his own. His confidence and independence is unbelievable to watch – and I have seen him hundreds of times and I still love seeing the look on his face.
The Johnston YMCA is hosting the East Mecklenburg Otters Swim Team. Their first practice was yesterday. The athletes were excited to get in the water and practice different strokes with the coaches. Now that Ben is on an aquatics team, he will be doing some of the assisted swim and walking events. There are events for all levels of activity in the water. For Ben, the friendships gained through the program will matter the most.
If your child is interested in joining the team, please contact Amanda Clark at the Johnston YMCA at 704-716-6362 or amanda.clark@ymcacharlotte.org