Inspired Entertainment for Preschoolers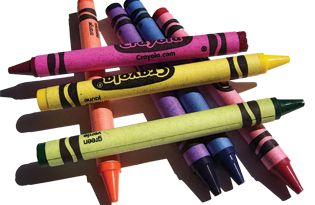 Entertaining kids can be fun, inexpensive and educational with a few inspired recipes and your undivided attention. Following are three fun-filled favorites:
Homemade Play Dough
One of the reasons I love and advocate cooking with kids is because it teaches physics and simple math concepts in a practical, relaxed way. The warm, soft dough in your hands is also therapeutic for frazzled nerves. It's a fact that tactile stimulation, or using the hands, is calming. Encourage little kids to squeeze the dough between their fingers to build small motor muscles.
The necessary ingredients  to make play dough are probably already in your kitchen. Mix together two cups of flour, one cup of salt and one tablespoon of alum. Then, blend two cups of boiling water and your preferred food color into the flour, salt and alum mixture. Stir well to blend. Finally, add two tablespoons of oil and stir until a dough forms. When your dough is cool to the touch, knead it until it is smooth and elastic.
Make Old Crayons New
Ever wonder what to do with those boxes of broken crayons? Make new ones! Generously coat a muffin pan with nonstick cooking spray. Together with your children, remove any remaining paper from the crayon pieces. As you do this, talk about the virtue of recycling.
Drop an assortment of pieces and colors into each muffin cup. This may be a bit messy so your careful supervision is needed. Bake the filled muffin pan 10 to 20 minutes at 275 degrees. Remove from the oven and cool. Using a knife, carefully outline and remove the crayon blocks from each muffin cup. Now they are large crayons. Each can be used as is or you may break them into smaller chunks so everyone has a new crayon. And each stroke of the new crayon reveals a rainbow of colors.
Coloring is an open-ended activity. This means, there's no right way to color, so every child feels creative and productive.
Snack Art
Getting preschoolers to eat healthy food is sometimes a challenge. To meet your goal, entertain and involve them at the same time with this snack-art activity. Instruct older children to prepare one box of sugar-free vanilla or lemon instant pudding according to the package directions. While they are mixing the pudding, involve younger ones by having them roll out a ready-made or homemade pie crust into a rectangle about a quarter-inch thick. Bake the crust on a greased cookie sheet eight to 10 minutes until lightly browned. Remove it from the oven and while the crust – aka your canvas – is cooling, spoon the pudding into small, glass dishes. Drop blue, yellow, red or green food color into each dish and gently stir to blend. If you're averse to using food colors, stir in a natural coloring such as strawberry puree for red or blueberry juice to make blue pudding. Use this time to review colors and counting with youngsters.
On the cooled pie crust, paint using the pudding. Pastry brushes, fingers or a medicine dropper work great. Encourage your children to illustrate a yummy work of art; perhaps a smiley face. They can also add healthy toppings like banana slices, raisins or mandarin oranges to their picture. Tasting is encouraged.
Brenda Nixon is a speaker on child behavior, a contributing author to 27 books, and the author of "The Birth to Five Book" on raising young children.
?