Inside SEA LIFE Charlotte-Concord's Newest Interactive Exhibit
In Partnership With SEA LIFE Charlotte-Concord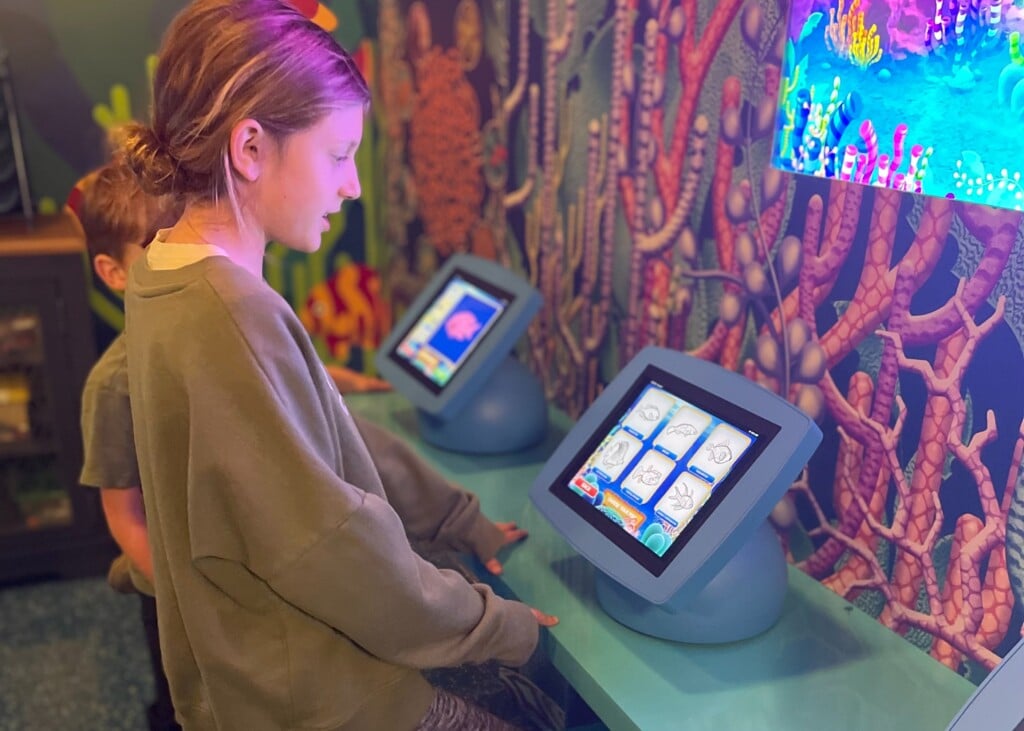 With 10 interactive zones, SEA LIFE Charlotte-Concord (8111 Concord Mills Boulevard, Concord) does more than invite visitors into underwater worlds at the aquarium (including North Carolina's only underwater ocean tunnel with four species of sharks inside 117,000 gallons of water): It invites them to create their own aquatic magic.
A new exhibit titled "Doodle Reef," included with the price of admission, shows just that. Through cutting-edge technology, you can design your own virtual fish and watch as it swims in the reef. You can then play fun games with the fish you and your fellow visitors design, and then you can scan a QR code to care for your digital creation at home. It's just another way for Charlotteans to connect to nature's wonders via the aquarium, which is found at Concord Mills.
Other exhibits currently found at the aquarium include these: an Interactive Touchpool with a chocolate chip sea star and a slipper lobster; the Tropical Ocean tunnel with more than 800 creatures inside 117,000 gallons of water; the Sea Turtle Rescue Center; and the Stingray Bay exhibit, among others.
The site includes turtles, sharks, stingrays, seahorses, clownfish, and, thanks to the new Doodle Reef exhibit at the site, your own creation. Admission starts at $22.99 for adults and $19.99 for children, with other tiers that include Augmented Reality and an activity pack. Discover more (and grab your tickets) here.