Industry Expert Talks about Toy Recalls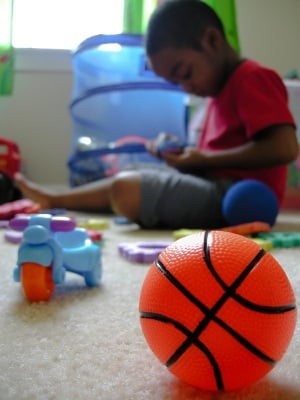 A rash of recalls in the last several weeks have parents concerned about the safety of many popular kids' toys. From metal cars to plastic dolls to painted bibs, products manufactured overseas, mostly in China, have been found to have unsafe levels of lead or small magnets that could harm children.
Charlotte Parent talked recently with Len Simonian, president of Only Hearts Club, maker of girls' dolls, about the toy industry and safety.
CP: Recalls are a hassle. It's hard to take away a child's toy, and some people believe this isn't a danger for older children who don't put things in their mouths. What do you advise parents to do?
LS: "The reason these toys are being recalled is because there is a health risk with these toys. Magnets especially, if they are ingested by a small child, can cause serious health problems. Parents should make sure they are looking at the products and remember it's not the entire brand, but particular items. It's up to them whether to discard them or follow the guidelines for a refund or replacement. But it's not the sort of thing to ignore.
"Older children are less likely to put things in their mouths, but remember younger siblings or friends that could get their hands on them. Children need to be protected. "
CP: We've had several large recalls this summer. Do you expect this type of news to continue?
LS: "It's hard to say. In this recent instance with Mattel, they had a contractor that they had worked with for a long time. The manufacturer hired a sub-contractor that didn't use the paint supplied by the factory. I would view this as an exception rather than the rule. But it's hard to say what the factories might be doing."
CP: What will these recalls mean for supplies and pricing, especially as we head toward a holiday season?
LS: "I think the effect will be less than what consumers might expect. Mattel alone manufactures thousands of products, sells millions of toys. These items are limited to specific brands and products in that line. You're not going to have a situation where there are aisles empty in the toy store. Retailers want shelves full, and they'll be moving to fill in with different things. The sheer volume of toys sold each year is staggering. In the overall scheme of things, this is not that many."
CP: So where can we turn to know toys are safe?
LS: "Keep in mind that all toy companies, large and small, are subject to the same regulations, whether toys are made in the U.S. or Europe or Asia. It's going to be difficult for parents, because it's not as simple as saying just go with this one company or one country. Over the history of the toy business, the number of serious injuries, illnesses or accidents is actually pretty low.
"As for lead specifically, many toys are painted. One way you can stay away from that is by going with something plush. But most toys are still safe for children."
Check all recall reports and information resources from the Consumer Product Safety Commission; the recall hotline is (800) 638-2772.