In Step with… Kevin Cassidy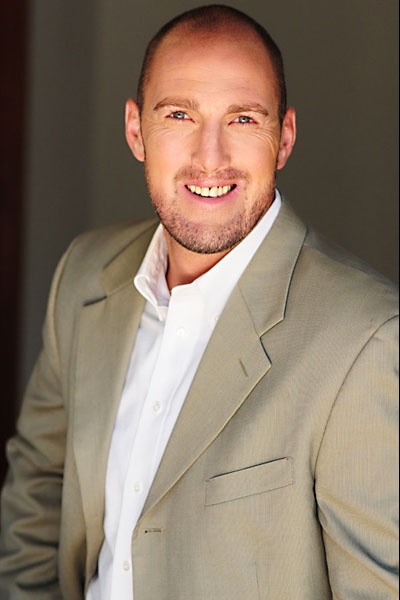 Former Hollywood stuntman Kevin Cassidy and his wife Megan opened Ninja Nation in Huntersville on May 22. The 12,000-square foot facility has a state-of-the-art obstacle course arena designed for "sports-tainment." Ninja Nation hosts classes, open gym sessions, birthday parties, field trips, special events, and competitions. We caught up with Cassidy to find out how he's creating a new generation of action heroes in the Charlotte and Huntersville areas.
You may know him from: He's a 17-year Hollywood veteran. His first movie was "The Longest Yard" with Adam Sandler, and he also appeared in "Salt" with Angelina Jolie. His first Marvel film was "Ant-Man," and he's been in nearly every movie in the series since.
Relationship/Family Status: Married to Megan and father to three kids, ages 4, 3, and 11 months.
Currently Lives: Davidson
Favorite Sports Team: Panthers since I'm here in Charlotte, but I'm from New York… so I still root for all the New York teams as well.
I first got involved in extreme athletics when… I played a sport called SlamBall, a mix of contact basketball on trampolines. Any kind of specialty athleticism you can imagine is what the stunt world is.
I have been running Ninja Nation for… three days. I had business plans for a long time to escape my Hollywood life… The schedule was not conducive to family life. I was gone for three months working on "Spider-Man" and came right home to my daughter's birthday.
[Cassidy worked as a teacher for a while but returned to athletics.] I really like the extreme sport mentality—the camaraderie. So I had business plans to create a Ninja-Warrior-type park of my own, and then I found Ninja Nation. I decided to partner with them.
One thing I want parents to know about Ninja Nation is… It's more of a community-based environment, so it's got all the good things of birthday parties and fun, but we have competitive teams, developmental programs, and classes, but also a training aspect. It's something the whole family can be involved in, and building community with it sets it apart from others [in the industry].
One thing I want kids to know about Ninja Nation is… that it is fun energy. We took their favorite parts of the playground and made it competitive, more fun, and engaging. A kid who is super shy is going to have a coach or staff member bring them into it. Kids who are off-the-wall going crazy are going to have staff members help them focus that energy a little better. Anyone from beginners to super pros will find something challenging but that they can do to build confidence.
The COVID-19 pandemic has forced me to change… my timing worked out pretty well opening on the back end of the pandemic, but the other locations were able to pivot and offer e-learning platforms and virtual learning classes. Luckily I was able to miss a lot of that.
After the pandemic, I'm most looking forward to… people having fun and not being super stressed out anymore, giving them high fives and hugging them, and having human connectivity back in the world.
If I'm not at work, you're likely to find me… chasing toddlers around my house, driving kids to and from school, and hanging out with the family on the boat at Lake Norman. Throwing around my kids instead of someone else's kids.
Ninja Nation is located at 14120 Statesville Road in Huntersville.