In Step With…Jon Beyerle
The latest in our series of conversations with Charlotte parents to know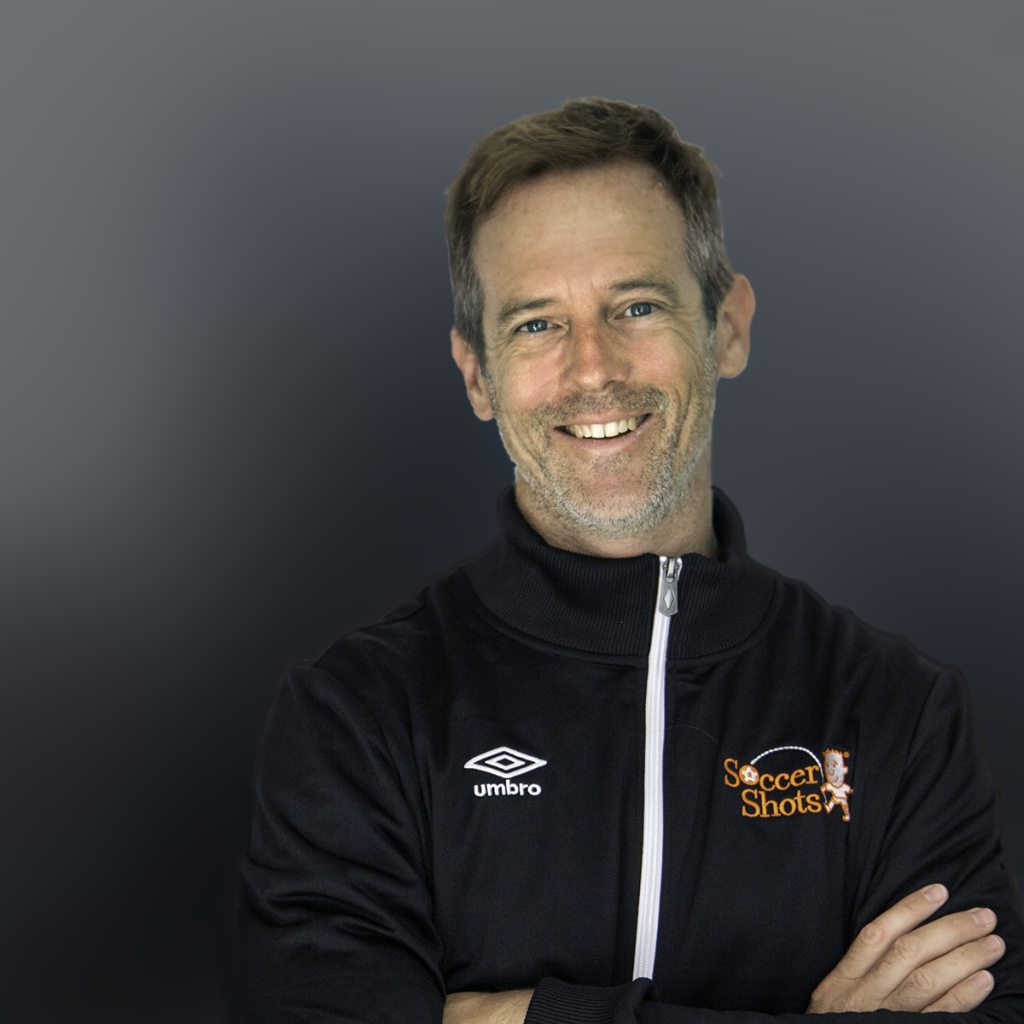 Jon Beyerle, owner of Soccer Shots of Greater Charlotte, began playing soccer at age 6. Today the father of two teaches fundamental skills to children ages 2 to 8, with an emphasis on character development and fun, engaging curriculum. Soccer Shots of Greater Charlotte serves Lake Norman and Iredell, Cabarrus, and Gaston counties. WE caught up with Jon to find out how the program helps kids on and off the field.
Relationship/Family Status: Married for 15 years with two children, ages 9 and 11.
Hometown: I grew up in Oneida, NY, but I've lived all over the place.
Currently Lives: Huntersville, NC.
Currently Reading: I'm a history nerd, so I'm currently reading book on D-Day invasion. I usually enjoy reading magazines before bed though because they are shorter, and I'm tired.
Favorite Sports Team: Arsenal Football Club.
I first got involved in Soccer Shots when…I bought my franchise in 2007. I befriended the gentlemen who started Soccer Shots, Jeremy Sorzano and Jason Webb, in college where I also played soccer for a year.
I have been running Soccer Shots for… 13 years.
One thing I want parents to know about Soccer Shots is…we consider relationships with the children to be the most important thing. Teaching soccer is fun, but focusing on each individual child is the aim of the coaches.
One thing I want kids to know about Soccer Shots is…even though you might not want to become a "soccer player," you're going to have an absolutely amazing time. The games we create are fun and exciting. Just come out and give it a shot, and we guarantee you'll get an awesome experience.
The COVID-19 pandemic has forced me to…pivot. The way that we coach is different on account of the coaches wearing face shields, social distancing, the kids' inability to help clean up after practice, and the lack of high fives. We had to adjust curriculum to manage that. Soccer Shots is now also offering Your Squad Your Way, which is held in back yards. Soccer Shots previously lead many programs at preschools and daycares, and they will now come to you. Individuals, families or a bubble of friends can register.
After the pandemic, I am most looking forward to…going back on vacation, personally. Professionally, I am most looking forward to getting back to normal with Soccer Shots—less social distancing but all the fun.
If I'm not at work, you're likely to find me…on a mountain bike trail or with my camera.