In Step with… Jay and Miketa Davis
The latest in our series of conversations with Charlotte parents to know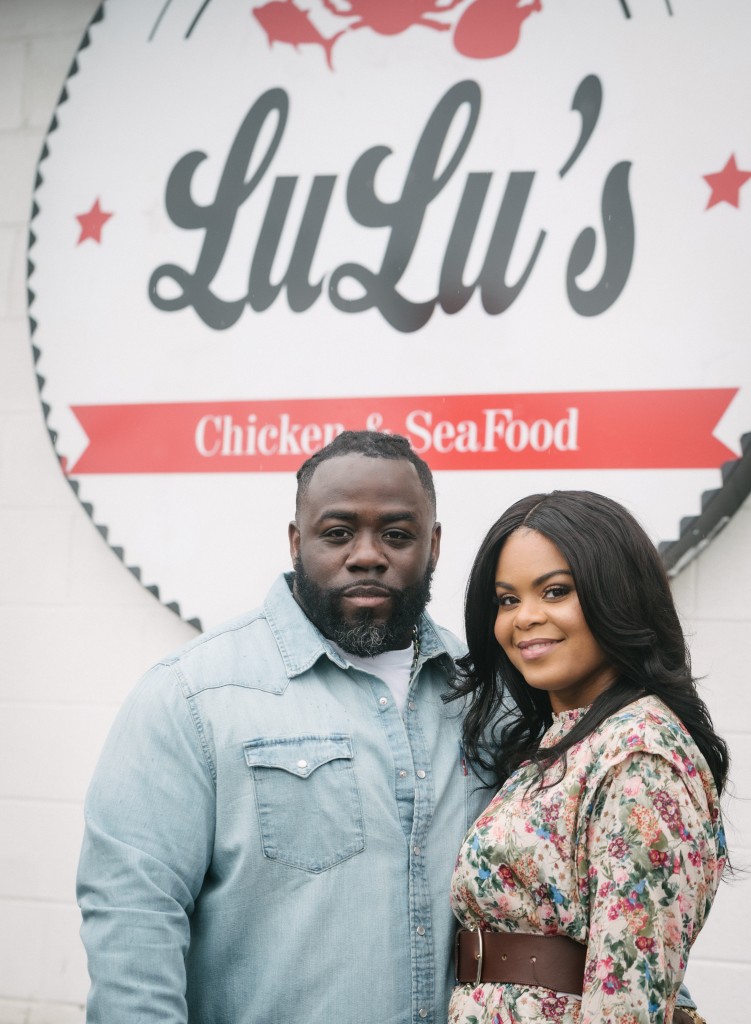 Jay and Miketa Davis are spouses and co-owners of the wildly popular LuLu's Maryland Style Chicken and Seafood that opened on Tuckaseegee Road in 2019. We caught up with the couple to chat about plans to expand their family and their business with a second location in Plaza Midwood later this year.
Relationship/Family Status: The couple, together since November 2016 and married since July 2020, has five children and would love more. "Jay always said he wants as many children as he could afford, so he's building his empire," Miketa says.
Hometown: Jay is from Baltimore. Miketa grew up in Prince George's County, Maryland, but "moved every two years" before settling in Charlotte in 2016.
Currently Lives: Miketa purchased a home near the future Central Avenue location, but the couple moved to a more spacious house in Concord to accommodate their family.
Currently Reading or Watching: Jay, "a 90s sitcom guy," and has been watching a lot of The Cosby Show. Miketa is bingeing Ginny and Georgia on Netflix.
Favorite Sports Team: Ravens.
We first started LuLu's Maryland Style Chicken and Seafood… on September 27, 2019, and it opened in November.
One thing we want parents to know about the restaurant is… "When we first started, we had our children in there on the weekends, so it was a real family business," Miketa says. The children came in during the pandemic, too, when Jay and Miketa would open an hour early to give free lunches to students who were home from school.
One thing we want kids to know about the restaurant is… The whole menu is great, but kids usually go for the chicken and fries.
The COVID-19 pandemic forced us to change… "We shut down all indoor dining completely for the first month or two," Miketa says. "It was a tight space to begin with; we had about five or six tables." But the restaurant continued with carryout and stayed busy the entire time.
After the pandemic, we are most looking forward to… opening our second location on Central Avenue. It will have an indoor and outdoor area with a full bar and expanded brunch and dinner menu.
If we're not at work, you're likely to find us… in the gym.
LuLu's Maryland Style Chicken and Seafood is located at 2400 Tuckaseegee Road. The restaurant is open daily for curbside orders. Follow them on Instagram or Facebook for updates on the new location, and look for Jay's new venture, Hideaway Bar & Lounge, at 2710 Tuckaseegee Road this spring.